Calabria. Private clinic asks 20 million for damages due to 2 articles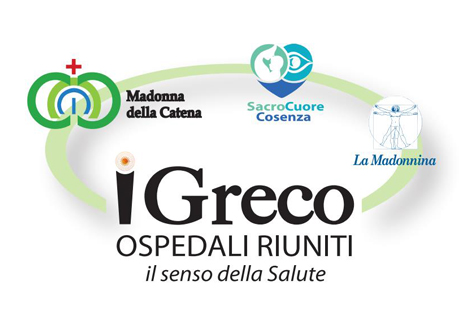 In the IGreco group's line of sight the journalist Adriano Mollo of the daily Quotidiano del Sud, the regional governor and two publishing companies. Solidarity from Order of Journalists and FNSI Calabria
Twenty million euro. This is the amount of the claim for damages for defamation advanced in Calabria from a company that manages three private clinics. Filomena Greco, Managing Director of the Clinic Madonna della Catena of the IGreco group – United Hospitals of Cosenza, is suing for defamation, each for five million euros: the journalist Adriano Mollo from the daily Quotidiano del Sud, the company that publishes the newspaper, the Finedit company that owns the website of the newspaper, and the president of the Calabria Region, Mario Oliverio. The Union of Journalists and the Association of Journalists of Calabria gave solidarity to the journalist and the publishers.
The clinic, which has agreements with the region to the tune of 18.6 million euro, feels aggrieved by two articles by Mollo, published on July 26, 2015 and September 21, 2015, (see below the links to articles) that highlight some problems that emerged during the evaluation of the requirements for the renewal of the agreement with the National Health Service. According to the IGreco group, the articles contain "circumlocutions and conceptual syntheses that are seriously harmful to the image and reputation of the group, expressions that also involve the governor of the Region."
In a note sent to the Quotidiano del Sud, the administrator of IGreco informed that he had already initiated procedures for the mandatory mediation, preparatory to the initiation of the litigation trial for damages.
"Usually, who announces lawsuits or is seeking damage reparations for image slander through the press in the order of the millions – the journalist Adriano Mollo told Ossigeno – is actually attempting a counter media campaign, wants to throw mud at the reporters, isolate them and muddy the waters. In this way they try to divert attention from the object of the litigation, from the behavior that is not always transparent and beyond reproach of those who manage public affairs. Its not the first time I found myself in this situation and I believe that it will not be the last. Every time that we denounce and document patronage or illegal practices, we Calabrian reporters receive citations and lawsuits. Fortunately in Calabria the judiciary is and remains a bulwark of democracy and therefore the press can still play its role without undergoing the conditioning of spurious prosecutions. Provided, of course, that the publisher provides legal assistance to journalists. I have so far managed to go on because the companies I have worked with have always guaranteed me the legal support."
DB

I contenuti di questo sito, tranne ove espressamente indicato, sono distribuiti con Licenza
Creative Commons Attribuzione 3.0