Mafia. Ragusa. Blatant death threats against journalist Paolo Borrometi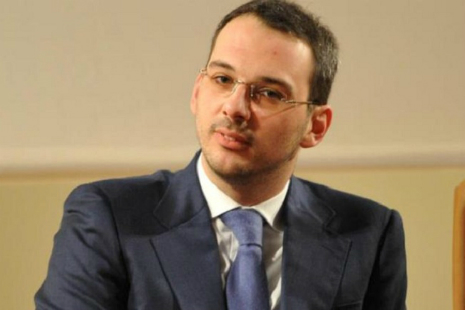 "You will die. Not even Jesus Christ will help you", the boss Venerando Lauretta wrote on Facebook. The reporter pressed charges against him and his sonNew death threats were addressed openly and publicly, on Facebook, against the Sicilian journalist Paolo Borrometi, 32 years old, who lives protected by the police since 2014. This time the signed threats came from Venerando Lauretta, already in prison for association to the mafia. Lauretta would have reacted to the journalist's decision to press charges against him and his son for threats and insults.
"What would my fault be this time? – the journalist asks – To have reported, among others, also he and his son (Riccardo) for threats and insults. For Lauretta I shouldn't have pressed charges against his son. He could and can threaten me, as a result of some of my articles on the illegal activities of the Lauretta family in the Market of Vittoria (Ragusa province), but I could not nor should not report them. Because for Lauretta – Borrometi writes – "they" can launch death threats undisturbed. We cannot press charges. Yet those who believe in justice, must report and knows that the police will stand by them. As I am sure it will be so again this time with me. I am tired, we have to close ranks against these half-men. Always press charges and stand beside those who do".
Lauretta wrote on Facebook some atrocious comments. "I'll blind you with my own fingers. I've made my decision, even if they arrest me they will come looking for you. You will die","Now go and report me, I want to pay you for the crime I'll commit against you. A man's word. Anyways, I will come visit you, even if you're not even worth the ticket money. I will be behind your door. I laugh thinking about the day you'll be in my hands, I have to blind you with my own fingers. Not even Jesus Christ will save you. Your heart will be put in the pan, and after I'll eat it" are some of the phrases written by the boss. Paolo Borrometi has been living under police protection since 2014, following a serious assault that has caused him a permanent damage to his shoulder and following an arson attack against his house's front door, as the climax of a series of acts of intimidation. In recent weeks, it was asked to strengthen his protection measures.
Reporter for the AGI and editor in chief of La Spia.it, Borrometi has also recently suffered other threats. The most recent acts of intimidation in order of time are the threats via Facebook he received from the mafia henchman Giombattista Ventura and the threatening phone call from the daughter of the boss of the 'Ndrangheta Michele Brandimarte.
DB

I contenuti di questo sito, tranne ove espressamente indicato, sono distribuiti con Licenza
Creative Commons Attribuzione 3.0