Tuscany. Mayor enraged announces lawsuit to six newspapers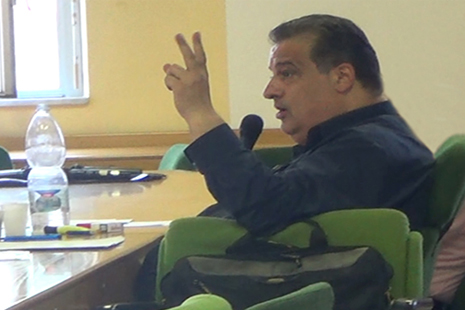 For the reports on the clash between him and other mayors of the Casentino area, who are also threatened to be sued. The reporters: he did not ask for any correction
Paolo Agostini, mayor of Castel San Niccolò (in the province of Arezzo) and president of the Union of Mountain Municipalities of the Casentino, announced thorugh a press release the intention to sue for libel the journalists of six newspapers for some articles published between 1 and 4 August 2015 concerning a dispute between him and other mayors belonging to the Union, which are also under threat of lawsuit. The journalists pointed out that the mayor Agostini hadn't asked to rectify anything and said they could react by counter-suing him for slander.
The lawsuit was announced, as the statement signed by Agostini posted on his Facebook profile, and republished by the online newspaper Casentino2000.it, against the chief editors and the authors of the publications of the online newspaper Gonews for the article appeared on July 31, 2015 titled Sfiduciato da presidente, si barrica in sede: polemica su Paolo Agostini (President loses support, is entrenched in office: controversy over Paolo Agostini); La Repubblica and the journalist of Repubblica.it Florence, Massimo Vanni, for the article Casentino, i sindaci sfiduciano il presidente Agostini (Casentino, mayors drop support to President Agostini" of 31 July 2015; La Nazione and the journalists Luca Vagnetti and Francesca Mangani published respectively on 1 and 4 August 2015; and again, the Corriere Aretino for an article published on August 2, 2015 and the Corriere Fiorentino and the journalist Francesco Caremani for the article entitled "Barricato negli uffici, poi si dimette. Unione di comuni casentini: il presidente licenzia 9 dipendendenti. Una bufera" (Entrenched in his offices, then resigns. Union of Municipalities of the Casentino area: President dismisses 9 employees. A storm) published on August 1st.
The case dates back to July 31, 2015 when, during the Council of the Union of Municipalities, Agostini had fired nine employees of the organization, to reduce expenses. The next day, during a new meeting convened by the mayors of the Union, the President had reiterated the savings program, not shared by other members, and made it clear that the meeting could not be deemed planery for it wasn't convened by the President, as required by statute. He then left the room. However, his colleagues, had also taken steps to prepare a resolution with which to reject the savings program and declared fallen the mandate of the President Agostini.
EP RDM

I contenuti di questo sito, tranne ove espressamente indicato, sono distribuiti con Licenza
Creative Commons Attribuzione 3.0