Rome. Protesters insult tv crew, tv shuts connection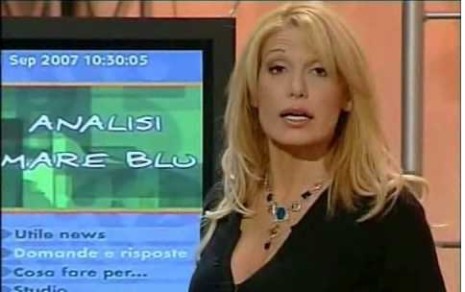 Nausicaa Della Valle was with the TV crew of Quinta Colonna in a venue in Centocelle. The police headquarters recommended suspending filming
The cries of protest by a group of demonstrators and the tension that has built up have prompted the journalist Nausicaa Della Valle, envoy of the TV show broadcast on Rete 4, Quinta Colonna, to interrupt a live connection with the study. It happened on November 16, 2015 in Rome, in the Centocelle district. The journalist was gathering opinions on the attacks in Paris.
Nausicaa Della Valley was with her crew inside a public venue. When the screams grew in intensity, she tried in vain to convince someone amongst the protesters to say his reasons to the microphone. Then the operator contacted the police and asked. He was advised to stop filming and to leave. The journalist and the operator followed the advice and returned to the studio where the reporter told of the unpleasant episode on live TV.
The video recording of the live connection to Centocelle is available online. Protesters are never framed, their cries of protest and a few insults can be heard. The reporter said on air that they were belonging to social centers.
"I am only sorry to admit that in the end they have got their way," the journalist told Ossigeno. "Unfortunately, every time we go to the streets, we take a risk", she added.
Faced with cries of protest, the people who had gathered in the hall to comment on the attacks in Paris gradually went away. "Obviously the people that I was interviewing got scared, and even the owners of the restaurant feared that the protesters could do some material damage", the journalist said, explaining that some had kicked and punched the windows of nearby shops.
RDM

I contenuti di questo sito, tranne ove espressamente indicato, sono distribuiti con Licenza
Creative Commons Attribuzione 3.0