Too much waste in Naples, Giletti says on tv, and the mayor suis him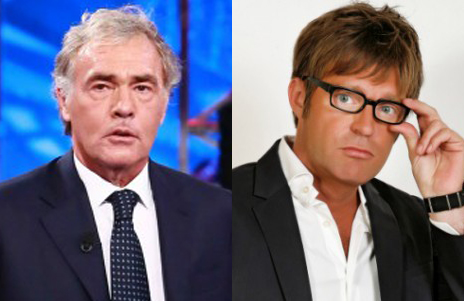 The council approved the request for a compensation in the order of the millions. Sued by another administrator, Filippo Facci, for an article published on Libero
The City Council of Naples, led by the Mayor Luigi de Magistris, has instructed lawyers to present a lawsuit, and "to seek a damage componsation in the order of the millions to be allocated to the improvement of the city's urban hygene" against the journalist Massimo Giletti, presenter of the TV show L'Arena, broadcast on RAI 1 on Sunday. In the episode aired on 1 November 2015 Giletti, talking with Antonio Crocetta, councilor of the city of Naples in present in the studios, had called Naples a city abandoned and full of waste. The decision to sue the journalist was approved by the council of Naples on November 3. The news was given by an official press release. Angelo Pisani, president of the VIII Municipality, has instead announced a lawsuit on Facebook against the journalist Filippo Facci, who had interfered in the controversy with an article published on Libero, entitled "Vedi Napoli e poi puzza" ("See Naples and stinks").
THE FACTS – During the episode, Giletti denies all accusations by the councillor to not want to address the real problems of the town and reduce "always Naples to minimalist problems" and attacked him: "Start getting your city going, have it put in order because it is unseemly in some places, abandoned. If you come out of the central station is just garbage in the alleys. The honest citizens of Naples are still waiting for someone to clean it up."
Same fate for Filippo Facci, who entered the quarrel between Massimo Giletti and the municipality of Naples with a provocative piece titled Vedi Napoli e poi puzza, published on Libero. In italics it read: "You wanted minimalism? Here it is: Naples sucks, throughout Europe there is no such a city, we think it too, and that of the garbage is a problem both historical and cultural, which in late 2015 still jumps to the eyes. And to the nose." The words by Facci did not go down well with Angelo Pisani, president of the VIII Municipality who, after defending Giletti defining a boomerang the Neapolitan council's decision to sue him, on Facebook, referring to Post, wrote "This one here, on the other hand, I'll sue him and for good reason".
DB

I contenuti di questo sito, tranne ove espressamente indicato, sono distribuiti con Licenza
Creative Commons Attribuzione 3.0