Vatileaks 2. Chief editor Radio Maria without brakes: "I'd almost hang those two"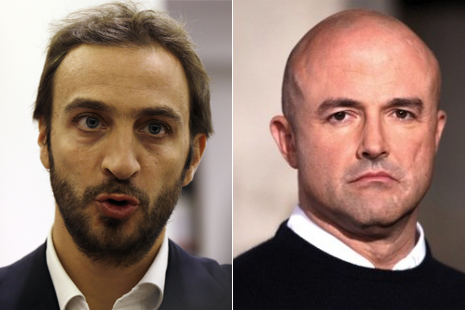 Livio Fanzaga used violent language against the journalists Emiliano Fittipaldi and Gianluigi Nuzzi, author of the inquiry books on the Vatican's finances
"I'd hang, quite very nearly," he said on November 5, 2015, with violent language and manifest intolerance, Father Livio Fanzaga, the Catholic priest chief editor of Radio Maria. He said it during the press release transmitted by its broadcaster, with explicit reference to the journalists Emiliano Fittipaldi and Gianluigi Nuzzi, authors of Avarizia and Via Crucis, the two books that investigate into the finances of the Vatican, based on confidential documents, published in the previous days. Father Fanzaga defined "dung" both volumes.
The Director of Ossigeno, Alberto Spampinato, commented: "It is not nice and is not reassuring to see a Catholic priest who, instead of preaching mercy, understanding and forgiveness, gets carried away by anger and not even with a cool head corrects himself, choosing to tune in with the climate of intolerance that has been brooding for some time against journalists and against their work."
Condemning the scandal indicated as "Vatileaks 2", the director of Radio Maria has accused the journalists and the publishers to have written two books just to make money and recalled "Judas after concluding the deal went and hanged himself ".
"What shocked me – the priest said – are the Jadas of yesterday and today; Catholic journalists who say bad things, which have a forked tongue. They make me feel sick, I find it hard to pray for them, because I'd hang them, quite very nearly. They make you sweat blood by reading them."
DB

I contenuti di questo sito, tranne ove espressamente indicato, sono distribuiti con Licenza
Creative Commons Attribuzione 3.0