Volleyball league. Judge rejects request compensation for millions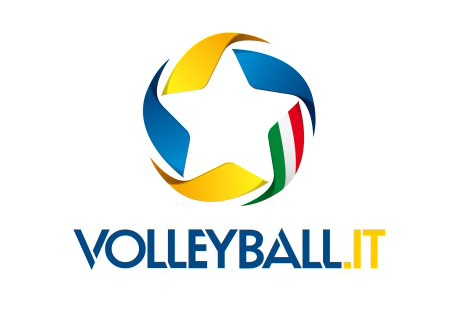 For the Civil Court of Milan the chief editor Volleyball.it has respected the right to criticize. Presented by the President Fabris also a complaint to Order of Journalists
On June 6, 2015, the Civil Court of Milan acquitted of defamation the editor of the web magazine Volleyball.it, Luca Muzzioli. The journalist had been sued for 1 million and 650 thousand euro in damages by the MP Mauro Fabris, president of the Women's Volleyball First League, and by the Vice-President Patrizio Ginelli for the publication of 13 articles, which in their opinion, presented content deemed "denigrating and damaging to the image and prestige of the League and the overall work of its management."
The Court ruled that Muzzioli has respected the limits of the right to criticize. On July 14, 2014 Fabris had also submitted a complaint to the Disciplinary Board of the Order of Journalists of Emilia Romagna asking to verify alleged illicit conduct on the part of the journalist. The Board closed the proceedings.
According to the plaintiffs the 13 challenged articles exceeded the limits of the freedom of the press and criticizism. The League had then asked Muzzioli, as editor and publisher of the online newspaper and the author of most of its articles, a total compensation of 1 million 650 thousand and euro: 1 million in favor of the Women's Volleyball First League, 500 thousand in favor of the league president Mauro Fabris and 150 thousand in favor of the Vice President of the League Patrizio Ginelli.
The Milan court acquitted the journalist because "in the writings in question and for the use of ironic names used by the journalist, they can not be considered in this case to be exceeding of the limits of the legitimate exercise of the right to criticize." The Court intervenes explaining how the informal language and ironic expressions "are instrumental to express the critical judgment" of the journalist on the work of the League.
Also the complaint that Fabris had submitted to the Disciplinary Board of the Order of Journalists of Emilia Romagna on July 14, 2014 was filed for the same reasons, meaning because of the recognition of the right of satire. The Disciplinary Board has recognized that Muzzioli, with an "aggressive and mocking" language typical of satire, "has managed to carry on a heated, and journalistically interesting controversy with the Women's Volleyball League, and especially with the President Fabris, respecting the substantial truth of the facts"; he also attested to Muzzioli the ability to not be influenced by the sport organization "that, against the journalist had attitudes not at all cooperative and transparent".
"With the summons and the complaint to the Order of Journalists – Muzzioli told Ossigeno – in my humble opinion they tried to scare me, especially with the disproportionate claim of over 1.5 million Euros for damages for something that has never been proven. Furthermore, I never received from the President of the Volleyball League a request for correction or a denial. I believe that these situations represent a much higher risk for the news outlets who have solid publishers behind, just like Volleyball.it".
DL DB

I contenuti di questo sito, tranne ove espressamente indicato, sono distribuiti con Licenza
Creative Commons Attribuzione 3.0