Defamation. Prison for journalists. Supreme Court: Trial must be redone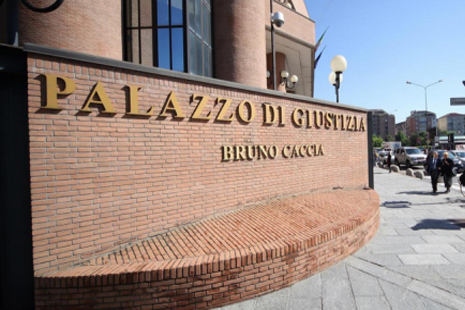 Liborio La Mattina and Emiliano Rozzino of La Voce del Canavese were convicted in 2014 in Turin for two articles on the building boom in Chivasso
On November 6, 2015, the Supreme Court has annulled, referring to another section, the sentence for defamation handed down by the Court of Appeal of Turin against Emiliano Rozzino and Liborio La Mattina, journalist and chief editor of the weekly La Voce del Canavese, sued in 2007 by a city councilor of Chivasso and by his lawyer for two articles on their role in the building activities in the city. The appeal trial must therefore be repeated since, on December 3, 2014, it ended with the conviction of both reporters to pay damages of 20 thousand euro and also, for La Mattina, a year and a half in prison (an aggravated sentence because he was already convicted of defamation) and for Rozzino a prison sentence of six months.
The trial began in 2007 by a libel suit filed by the then Education councillor of the City of Chivasso, Domenico Lo Conte, and by his lawyer, Simona Di Dia, in relation to an article entitled Condominiopoli published on July 23, 2007 and to a correction published the following week.
Rozzino told Ossigeno "I think I have given voice to a political critique on an issue that was discussed in institutional settings. I just did my job."
THE COMPLAINT – The 2007 article, signed by Rozzino, talked about the building boom of recent years in Chivasso. "Basically it was said – explains the chief editor of the weekly, Liborio La Mattina – that the commissioner Lo Conte and a surveyor near to the municipal administration, had increased their positions as building block directors. There was no scam, simply the two were facilitated in their role. Later, between the two, it was the only councilor that filed a complaint".
The following week a correction was published as requested by the lawyer of Lo Conte, which the chief editor ironically headlined Condominiopoli, pirlopoli e avvocatopoli… (Buildings-gate, idiots-gate, and lawyer-gate…). A few days later, the newspaper recieved the lawsuit, both from the councilor and his lawyer.
DF DB

I contenuti di questo sito, tranne ove espressamente indicato, sono distribuiti con Licenza
Creative Commons Attribuzione 3.0