Ienesicule. The Mayor of Catania files complaint, the gup sends it to the archives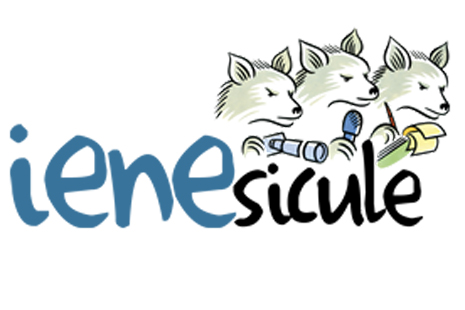 Right to report, for two articles in October 2014. Recalled the case law of the Strasbourg Court on investigative journalism
The accusation of libel addressed by the Mayor of Catania Enzo Bianco to the reporter and the chief editor of the news website Iene Sicule is unfounded. That is why in October 2015 the investigating judge Marina Rizza ordered the lawsuit to be sent to the archives. On January 13, 2015 Mr Bianco was opposed to the request of the prosecutor to file the case and set out additional investigations.
Accused were Ignazio De Luca and Marco Benanti, sued for two articles published in October 2014, one entitled "Cronache Catanesi: white's band e la litania del 'metodo mafioso'" ("Chronicles of Catania: White's band, and the litany of the 'mafia method'"), the other entitled "Za Rosa fece lo spot elettorale per Bianco! Ma il voto della suocera di un 'carcagnusu' va bene lo stesso?" ("Za Rosa did the campaign ad for Bianco! But the vote of the mother-in-law of a 'carcagnusu', is it okay?"
The articles had a link to a video (watch) where the reporter was advancing suspicions on the transparency of the electorate of the mayor of Catania.
These articles referred to the protest of shopkeepers for the so-called "liberated promenade". On October 12th a cyclist was beaten up, according to some commissioned by one of the managers of the trucks selling sandwiches on the waterfront, contrary to the closure ordinance. The mayor of Catania had commented on the episode talking of using mafia methods by attackers.
The journalist Ignazio De Luca drew excerpts of an interview he produced to "Za Rosa", a very well known figure in the world of restaurants of the city. The mayor of Catania had complained, feeling defamed by the service of ienesicule and had asked for the cancellation and / or the blanking out of the video and Article from the ienesicule website and any other site where these have been republished.
In the filing order of the GUP Rizza it is written that Za Rosa is "… among oter things, linked by kinship with a member of a known Mafia family in Catania," and said in the interview precisely "to have voted in municipal elections, for same mayor" Enzo Bianco.
In the filing order of the judge Rizza cites the judgment of the Supreme Court and the Court of Strasbourg on investigative journalism in these terms: in this kind of journalism it "is no longer appropriate to assess the reliability and truthfulness of the source of the news, since the journalist, in obtaining information directly, must be inspired mainly by the ethical and moral conduct of his professional activity".
"Neither can it be sustained – he added – that the fact described is free from profiles of public interest, and actually presenting relevant facts for the community of citizens on the constituencies that pertain to one politician or the other, especially in a local and sociocultural environment that is sadly characterized by corruption and episodes of electoral conditioning".
"Furthermore – Rizza adds – the article simply reports the declaration of electoral preference expressed by 'Za Rosa' regardless of any assessment on instrumentality of that statement and, consequently, on the effective rolling out od said preference within the secrecy of the ballot box, an evaluation that the reader is free to make, not having the journalist expressed any opinion about it."

I contenuti di questo sito, tranne ove espressamente indicato, sono distribuiti con Licenza
Creative Commons Attribuzione 3.0