Mafia in Umbria. The journalist Michele Inserra protected by police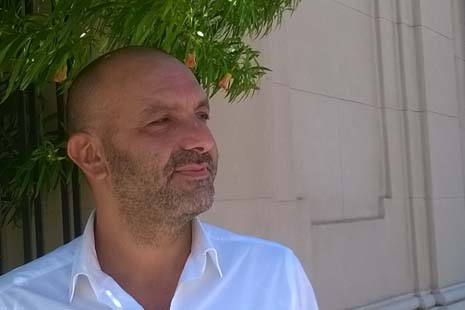 Together with his family. Decided by the Prefects of Reggio Calabria and Naples for threats by members of the 'Ndrangheta in Terni in March 2015
The journalist Michele Inserra lives protected by the police due to threats received in March of 2015 in Terni (read) by members of the 'Ndrangheta, while he was in the Umbrian town investigating into the mafia presence in Umbria on behalf of the TV show Storie Vere (True Stories) aired on RAI 1. The Undersecretary of the Interior, Domenico Manzione, announced this on November 26, 2015.
During the session of the Constitutional Affairs Committee of the Chamber of Deputies, Manzione responded to the Parliamentary Inquiry presented on October 25, 2015 by the MPs Pinna and Galgano (Read the text) that had called for measures "aimed at preventing the presence of organized crime" in the region. "Inserra was responsible for years for the Camorra, before turning to the facts concerning the 'Ndrangheta. And yet – the MPs Pinna and Galgano wrote in their inquiry – the recent incidents that involved Umbria (in Terni in particular the arrest of a civil servant close to the Camorra and the dismantling of a dental center considered by investigators an activity for money-laundering of the 'Ndrangheta) have left surprised even him."
Following the threats suffered in Terni, Manzione said, the Prefects of Reggio Calabria and Naples have ordered the activation of a service of "general radio connected supervision" at the home in Calabria of Michael Inserra and at his relatives' home in Campania.
The Government representative added that in recent years the investigations and operations of the judicial police have allowed to outline the presence in Umbria, and especially in Perugia, of "criminals linked to criminal contexts of origin, especially from Calabria and Campania, that seek integratation into the social fabric so as to reinvest the illicit proceeds through the purchase of real estate, commercial and rural activities" as well as a" significant presence of foreign crime", witnessing welding between the local underworld and the mafia organizations from other regions and other countries.
DB ASP

I contenuti di questo sito, tranne ove espressamente indicato, sono distribuiti con Licenza
Creative Commons Attribuzione 3.0
/