Venice Mayor meets unions and leaves a reporter outside the door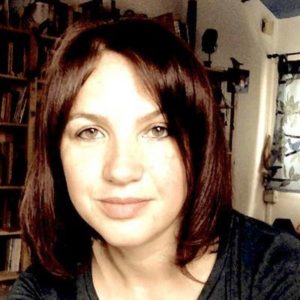 Order and Assostampa: we demand more respect for our work. Vera Mantengoli (Nuova Venezia) says: it is an unpleasant show of force
The journalist Vera Mantengoli, collaborator of the Nuova Venezia was unable to attend a meeting between the mayor of Venice, Luigi Brugnaro, and a union delegation of municipal employees, nor could she access the interior of Palazzo Ca' Corner, the former headquarters of the Province of Venice, which is the seat of the Prefecture. Three policemen have prevented the entrance stating that they had received "superior orders" to that effect. It happened on 25 November 2015. The Order of Journalists of Veneto and the Regional Union have protested in a joint statement with which, recalling previous episodes of intolerance, "once again invite public officials to an attitude of consideration and respect for the work of journalists, which is that, substantive for democracy, to inform citizens". Ossigeno asks the mayor to close the incident by presenting an apology to the journalist.
The journalist explained to Osssigeno to have been waiting outside for the end of the meeting to obtain information from union members who had taken part. "This gesture by the municipal administration was very unpleasant and I think it was a showdown with us reporters. I failed to get a clear explanation. To my requests – the reporter told Ossigeno – they responded that the mayor has the authority to leave the press outside".
THE CASE – The meeting at Ca' Corner was the continuation of a public trade union meeting started a few hours earlier. The delegation wanted a confrontation with the mayor and thus reached him in Ca' Corner, where he was at that time. "At the entrance of the building three plainclothes police have told us that there was room for only twenty people – Vera Mantengoli told Ossigeno explaining that she was the only journalist to have followed the delegation -. I pulled out the card, but I was told that the manager of public order (without specifying the name) had requested not to let the press in."
The journalist, along with other people, remained outside the building for about two hours, in a harsh climate. Only later they allowed her to enter the lobby to shelter from the cold. "After an hour I was allowed to go to the bathroom, but escorted by a police officer," recalls Vera Mantengoli.
RDM

I contenuti di questo sito, tranne ove espressamente indicato, sono distribuiti con Licenza
Creative Commons Attribuzione 3.0