Weapons traffic. Fire against Report, but service will still go on air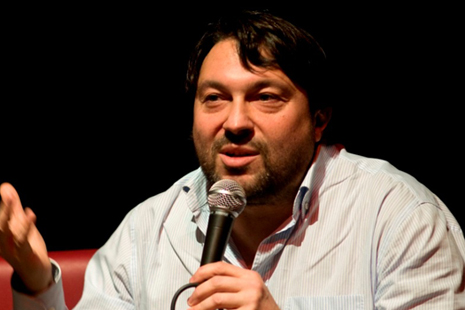 The manager of the Italian helicopters society, who in October attacked reporter, had asked to block the TV show
On 15 November 2015, Andrea Pardi, the manager who on October 7 last attacked and immobilized the journalist from Report Giorgio Mottola who asked him for an interview, warned the authors of the television program broadcast on RAI 3, to air as it was was announced for the evening of the same day, an investigation by the journalist Sigfrido Ranucci on the activities of the Società Italiana Elictotteri (Italian helicopter company), the company that builds and repairs helicopters, of which Pardi is the legal representative and that would be involved in the investigation of the Anti-mafia prosecutor of Naples for traffic in arms and men from Italy to countries under embargo.
Even before the broadcast, through his lawyer, Pardi announced lawsuit for defamation and accused the Report of disclosing news that is "absolutely false and the result of dossier operations criminally assembled ad acta by unknown perons". The initiative did not block the transmission of the service on the international movement of weapons that includes an interview by the same Pardi headlined like the famous film by Alberto Sordi "Finché c'è guerra, c'è speranza" ("As long as there is war, there is hope.") (VIDEO see the episode)
The manager had already asked the Court that, through an expedited procedure (within the meaning of art.700 of the Code of Civil Procedure) prevented the airing of the service. On November 14, the request was rejected.
Milena Gabanelli, host of the Report show, had responded to the obstacle barrage confirming that the service would be broadcast regularly on RAI.
In the note with which the lawsuit was announced, the lawyers of Pardi wrote: "It is undoubtedly discomforting to see the dissemination and distortion through the media of the contents of an investigation, still convered by secrecy. The Italian Helicopter Company, following the slanderous, defamatory statements without any acknowledgment, made against it by the editors of the television show Report, wishes to express its deep disapproval of the manipulation of the facts and circumstances artificially attributed to the company."
RR DB ASP

I contenuti di questo sito, tranne ove espressamente indicato, sono distribuiti con Licenza
Creative Commons Attribuzione 3.0
/