Protests for seizure of footage by Piazzapulita from broadcaster La7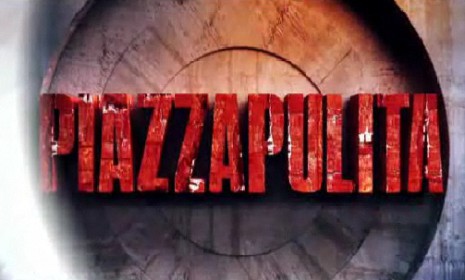 Bypassed professional secrecy. Canceled the precautions to protect the identity of police officer that denounces not adequate anti-terrorism equipment
To discover the identity of the police officer who, on November 26, 2015, under guarantee of anonymity, complained in a television show of the serious inadequacy of weapons and protection systems for anti-terrorism operations provided to the Italian police, the prosecutor the Republic of Rome ordered on 12 January 2016 the seizure of a video clip containing the report by the journalist Antonino Monteleone from the broadcaster La7 within the TV show Piazzapulita.
The initiative has aroused strong protests by journalists and lawyers because the decision to seize the original video directly from the broadcaster, addressing the request to the editor, not the reporter, allowed to circumvent the rules on the confidentiality of journalists and their right not to reveal the identity of the sources of fiduciary news.
The video shows a police officer, filmed so as to make him unidentifiable. The agent points to a number of inadequacies in the safety equipment he has been given: helmet, body armor, weapons.
The editors of Piazzapulita stated that the service was aired "with all necessary precautions to prevent the identification (of the agent). The prosecutor, however, ordered the seizure of the whole footage, devoid of all the attentive editing."
The seizure order was directed to the property of La7, which could not avoid delivering what they held. If the request had been sent to the author, since he is a journalist he could have opposed professional secrecy to protect his fiduciary source of information, as enshrined by law.
COA RDM

I contenuti di questo sito, tranne ove espressamente indicato, sono distribuiti con Licenza
Creative Commons Attribuzione 3.0