Public prosecutor seizes Ballarò footage from Rai: just like Piazzapulita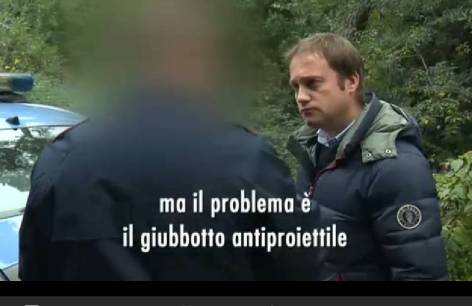 Also in this case the judges have not turned to reporters but to the publisher. In the video, a police officer is made unrecognizable
In order to identify a trusted source, the public prosecutor in Rome ordered from the publisher, in this case, the public broadcaster RAI, the seizure of video recordings from footage aired on November 24, 2015 in the television show Ballarò, author of which was the journalist Alessio Lasta. It was reported on January 14, 2015 by Il Fatto Quotidiano.
The seizure of the footage from Ballarò is similar to that performed against the publisher La7, for footage of the television show Piazzapulita. This episode has caused reactions and protests because the option of requesting the video straight to the publisher and not the author of the program has, in fact, prevented from opposing the right to professional secrecy recognized to reporters by law and by the criminal code, so as to protect the trusted sources of news.
Again, the footage shows the interview to a police officer, who talks – in a way so as not to be recognizable – of the safety equipment of the police that is insufficient and inadequate.
The presenter of the TV show Ballarò, the journalist Massimo Giannini, said: "If it were established by the investigation of the Prosecutor of unlawful acts committed by members of the State Police, who have provided us with false information, we would be the first to be considered the 'injured party' . Our correspondent has heard several members of the police. The report was wide, complete and accurate. After all, if we can not trust a policeman, who else could we and should we trust? Therefore, we reject any manipulation that appeals to our programme and the work of our correspondent. "
After the seizure of the footage, Giannini commented to the Fatto Quotidiano: "We can not measure the severity of a 'method', adopted by the prosecutor, which in fact undermines the right to the confidentiality of sources, guaranteed to journalists rules both domestic and community wide, and established by extensive case-law." "This 'method' – he added – jeopardizes the freedom and quality of information. As such we strongly denounce it, and ask our category to mobilize and the judiciary to reflect."
Following the broadcast of the service, the police chief, Alessandro Pansa, had asked to identify the agents which in various broadcasts denounced the safety equipment they deemed inadequate. Following the investigation and footage from surveillance cameras, an executive of the autonomous police trade union (SAP) was identified and denounced, having been accused of having falsely represented the facts and of having published false, exaggerated and biased news likely to disturb the public order.
GFM ASP

I contenuti di questo sito, tranne ove espressamente indicato, sono distribuiti con Licenza
Creative Commons Attribuzione 3.0