Trapani. Journalist uses professional secrecy, investigated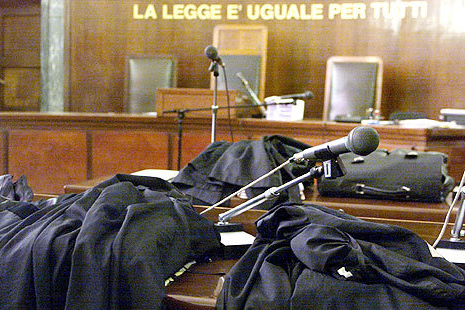 Marco Bova had been questioned as a person of interest for an article in which he recounted details of the investigation on a former Senator
In late October 2015, the prosecutor of Trapani has placed under investigation the journalist Marco Bova for refusing to disclose the source of some information contained in the article "Sicilia, negli armadi dell'ex senatore Papania (PD)" (Sicily, in the cabinets of the former Senator Papania (Democratic Party)) the minutes of its investigation, published on ilfattoquotidiano.it on 30 September 2015. After interrogating him as a person informed of the facts, the prosecutor considered Bova, being a non professional journalist, to able to appeal to the right of professional secrecy. On 19 December 2015, the reporter held the first interrogation.
Former Senator Nino Papania is involved in Trapani in a trial for the exchange of votes in the local elections of Alcamo (Trapani province) back in 2012. In the article, Bova reports that some confidential documents were found in the offices of the politician by officers of the Guardia di Finanza tax police during a search. Those documents relating to investigations on him (transcription of three interviews conducted by the prosecutor in Trapani, synthesis of interceptions and a file of the police) should not have been in possession of the former senator.
The Bova case closely resembles that of Giulia Martorana and Josè Trovato, the two Sicilian non-professional journalists who were tried for having refused to disclose the source of some articles on ongoing investigations on the murder of a man in 2007. Martorana and Trovato were indicted for aiding and were acquitted after a four-year trial.
DB ASP

I contenuti di questo sito, tranne ove espressamente indicato, sono distribuiti con Licenza
Creative Commons Attribuzione 3.0