Web. President Cesena Football Club firts insults two journalists then feels sorry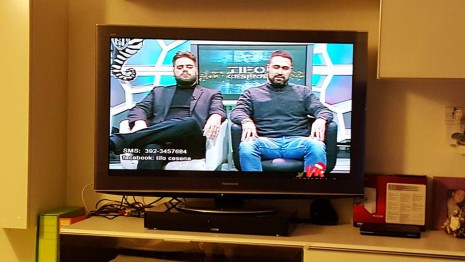 On Facebook, Giorgio Lugaresi defined Gian Piero Travini and Stefano Severi "as blood-suckers and poor-minded". He then deleted the post. Order of Journalists of Emilia Romagna defends reporters
With a post published on his Facebook page on December 29, 2015 and removed a few hours later, Giorgio Lugaresi, President of Cesena Calcio, insulted two sportswriters, the journalists Gian Piero Travini (former collaborator of La Voce di Romagna) and Stefano Severi (former collaborator of Corriere di Romagna) who had criticized him. He called them "poor-minded, blood-suckers with very modest intellectual qualities and miserable professional training". The next day, he apologized with another post on Facebook. On 5 January 2016, the Order of Journalists of Emilia Romagna defined the insults as violent, vulgar and foolish.
What annoyed the president were the jokes that the two journalists, guests of the TV show "Tifo Cesena" (I Support Cesena) broadcast by Video Regione on 28 December 2015, had made on aire while commenting on his absence from the latst game of the year, justified with a trip to Thailand.
The comment of the journalists: "It is not the first time that Lugaresi attacks us and offends us," Travini and Severi stated to Ossigeno. "Even in the past Lugaresi called me poor-minded – Travini said – The President after specifiying my name in the message on Facebook has also threatened to sue me because during the TV show I said that in the past he had called my chief editor and asked him to fire me." "Already, last summer, as a result of my article on the football market, he had called me an idiot on Facebook and then he deleted the post", Severi commented, following his description of Lugaresi's trip to Thailand on Tuttocesena.it, portal with which he collaborates.
RDM

I contenuti di questo sito, tranne ove espressamente indicato, sono distribuiti con Licenza
Creative Commons Attribuzione 3.0