Abruzzo. Blogger and journalist sentenced for publication of court documents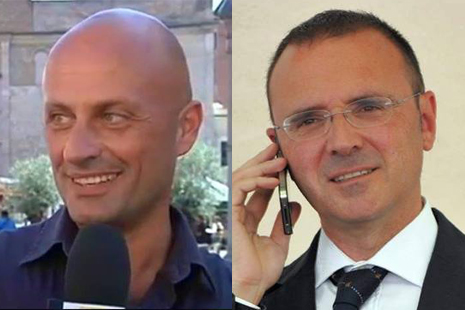 They told of the story of the complaint of a local police woman against her commander for alleged harassment. Solidarity from Order and Union
The journalist Fabio Capolla of Il Tempo Abruzzo, and the blogger Gianfranco Falconi, manager of the website www.duepunti.it, were sentenced, through expedite judgment, for the arbitrary publication of criminal documents (article 684 of the criminal code) telling, in two several articles from 2013, of the complaints presented by a police officer of the Teramo Local Police Constabulary against her commander for alleged harassment. It was established by the Court of Teramo on February 5, 2016, providing for the two a suspended sentence without mention, and a fine of 160 euro. To the two media workers, who are letting known that they will resort to the Supreme Court, have expressed solidarity the Union of Journalists of Abruzzo and the Order of Journalists of Abruzzo, which believes the story to be "a dangerous precedent".
Following the publication of the articles, on 14 February 2013 on the daily Il Tempo and on February 13, 2013 on the blog I Due Punti, the Prosecution sent to Mr Capolla and Mr Falconi, on December 12, 2014, a decree of direct summons to trial. Both men had been proposed a settlement (i.e. the payment of a penalty to settle the offense), but both the journalist and the blogger refused.
"Despite the many complaints received in the many years of journalism – Falconi said to Ossigeno – it is the first time I reached a trial and I by direct citation the worse for wear."
The Journalists' Union of Abruzzo released a note pointing out that the blogger and journalist were convicted of "telling a true fact". "The journalists – the president of the Abruzzo Order, Stefano Pallotta, said – have an obligation to publish the news when they become aware of facts of public interest. Normally, in liberal societies, in these cases, it is not the journalists to be condemned, but those who have leaked the news."
For completeness of information, as reported by La Repubblica, it is necessary to add that in May of 2015 the police officer was sentenced for slander against the Commander of the Police against whom she had lodged a complaint for alleged harassment.
RDM

I contenuti di questo sito, tranne ove espressamente indicato, sono distribuiti con Licenza
Creative Commons Attribuzione 3.0