Capital Mafia. Protest for offences by Carminati defender against Lirio Abbate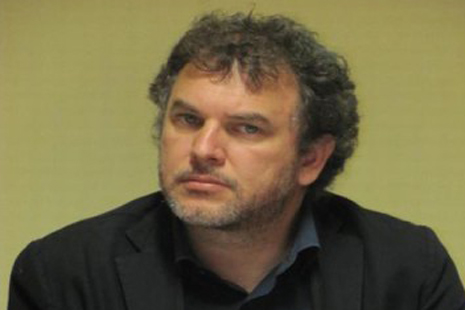 These attacks are unacceptable, Ossigeno, FNSI and OdG comment in a joint document with which they appeal to the competent authorities
During the last hearings in the trial dubbed Capital Mafia, taking place in Rome, and on January 29, 2016 during a hearing of the trial against the Fasciani clan, the lawyer Bruno Naso, defender of Massino Carminati and other defendants, has offended and insulted the journalist of L'Espresso, Liro Abbate, mocking him, deliberately twisting his name to ridicule and belittle the credibility of his articles. This behaviour by the solicitor has been deemed intimidating and "unacceptable" by Ossigeno, FNSI and OdG, stating so in a joint document with which they demand respect and protection for Lirio Abbate and appeal to the highest authorities to prevent that the courts of law are turned into places where to instrumentally hit journalists who have only and meticulously have done their job well.
In the closing statement of January 29, 2016 in the court of Rebibbia, the solicitor first accused the prosecutor of Rome, Giuseppe Pignatone, of having hatched a "political and judicial operation" and implied that the journalist has acted in cahoots with him so as to kick off erratically the Mafia trials underway in Rome with "a direction that goes way beyond the boundaries of the court." Several times he played with the name the reporter deforming it "De-Lirio(um) Abbate".
"Abbate, who is by chance from Palermo, and who – the lawyer said, wearing the toga before the court and the accused – by chance worked in Palermo when Pignatone was there, who by chance frequented places frequented by Pignatone … and we come full circle". Then he ironically asked why they have not yet awarded "De-Lirio(um) with the Pulitzer Prize". Similar offenses had been vented during the hearing of "Capital Mafia" of January 4, 2016.
These details were reported by Attilio Bolzoni in an article published on January 30 in the newspaper La Repubblica, and in an article by Valeria Pacelli on Il Fatto Quotidiano. "The lawyer Mr Naso – Bolzoni said – naturally has the right to defend its customers by any means which the law allows him. What he can not do – and not only in a court of law but also outside – is to point out a reporter as an "organizer" of a conspiracy, as the protagonist of a plot hatched with the complacency of police and prosecutors, as an operating supporter of the public prosecution."
Lirio Abbate has been living under police protection since 2007. Ossigeno, of which the journalist is the First Observer, has repeatedly dealt with the threats leveled against him because of his work. Back in December of 2014 it was revealed by some telephone taps that Carminati was "furious" with the L'Espresso journalist.
RDM ASP

I contenuti di questo sito, tranne ove espressamente indicato, sono distribuiti con Licenza
Creative Commons Attribuzione 3.0