Cava de' Tirreni. Beaten journalist of Cronache del Salernitano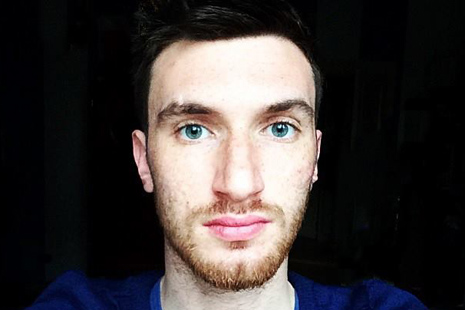 Carmine Benincasa was attacked by a young man on February 21, 2016 while walking through the city. The incident has been reported to the Police
"That'll teach you to write": these are the words addressed to Carmine Benincasa, twenty-three-year-old journalist for Le Cronache del Salernitano, who on Sunday, February 21, 2016 was beaten up while walking around his city, Cava de' Tirreni (in the province of Salerno). The attacker was a young man, probably a local, which approached him by saying, "You looked at me in the wrong way." Then, before Benincasa could try to defend himself, he was slapped and a kicked.
When the reporter was able to break free, he returned home in a state of agitation and was accompanied by his parents to the hospital in Cava de' Tirreni. He later went to the local police station to file a complaint, who may have already identified the assailant.
"I would never have imagined that thirty meters away from my home, in my own city, something like this could happen – the journalist said – It is the second time that they attack me because of my work. The only regret for what happened is that no local newspaper spent two words on the matter". Solidarity to Benincasa was instead expressed by the editorial board and from the union of journalists of Salerno and of the Campania region.
RDM

I contenuti di questo sito, tranne ove espressamente indicato, sono distribuiti con Licenza
Creative Commons Attribuzione 3.0