Defamation. Pm asks for 4 months imprisonment for Filippo Roma (Le Iene)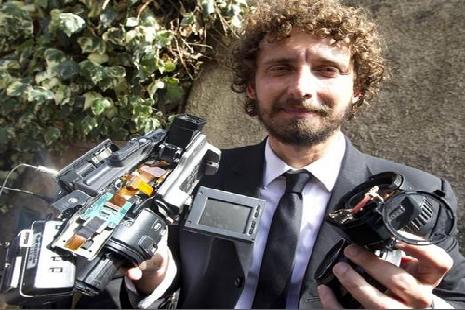 The correspondent is being sued by the Cairo publishing house for having said, in three TV reports back in 2013, that some interviews published on magazines of the publishing group were invented
On January 22, 2016, the Public Prosecutor of the Court of Milan has asked for four months in prison for Filippo Roma, correspondent the TV show Le Iene, accused of defamation by Cairo Editore. The story dates back to 2013, when between January and February, the programme broadcast on Italia1 aired services, made by Filippo Roma, who questioned the veracity of some interviews with celebrities and published in Nuovo e Donna, magazines owned by the publishing house of Urbano Cairo.
"I think I have done my job well. However, I await the judgment, which is expected to arrive in March" Filippo Roma told Ossigeno, which has already dealt with the case in 2014.
Along with the correspondent, also the former chief editor of Italia1 Luca Tiraboschi, for which was an absolution was sought, and the author and director of the show, Davide Parenti, for which the prosecutor asked 800 euro, had ended up on trial. On the other hand 600 euro were asked to the singer Gigi D'Alessio, to his wife Anna Tatangelo and the soubrette Eleonoire Casalegno, who stand accused of defamation because declared to Mr Roma, in his reports, that their interviews published by the two magazines were invented. In fact there are records of their statements stored in the 'archives' of the two magazines.
In the matter also the showgirl Vanessa Incontrada had been involved, for which the prosecutor asked the acquittal. A tweet by Ms Incontrada, in which she declared that she had not done an interview published on Nuovo, sparked the journalist's interest.
RDM

I contenuti di questo sito, tranne ove espressamente indicato, sono distribuiti con Licenza
Creative Commons Attribuzione 3.0