Human Rights Commissioner: do not discriminate adoptions, decriminalize defamation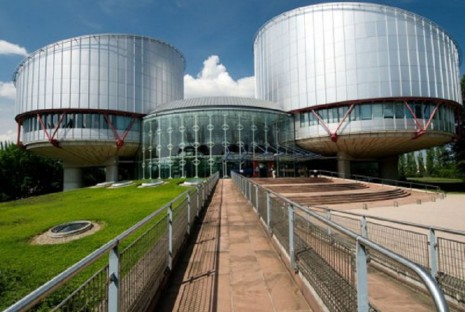 In this interview Nils Muiznieks exorts Italy to legislate without discrimination to better protect Italian journalists and to punish torture
by Samantha Agrò – (ANSA) – STRASBURG, February 5 – To extend to same-sex couples the rights and responsibilities of heterosexual couples is right and necessary, and in doing so Italy "does not create new rights but eliminates discrimination based on sexual orientation". In an interview with ANSA press agency, the Commissioner for Human Rights of the Council of Europe, Nils Muiznieks, urges the Italian parliament to legislate on civil unions while maintaining the article on adoptions. Furthermore, it calls for greater protections for journalists and the media, and calls the Country to decriminalize defamation and to introduce the crime of torture.
"I find it positive that Italy is finally discussing a law that legally recognizes same-sex couples, as the European Court of Human Rights has established in July 2015," Muiznieks says, referring to the Oliari judgment and others against Italy. "What I feel is less positive is all this emotional and not factual debate on the article that would allow the adoption of the partners' children", the Commissioner continued. "I find the discussion on the negative impact on the child of being brought up by a homosexual to be specious, refuted by a growing amount of scientific research". Moreover, the Commissioner warned that the Court's position is clear: if unmarried heterosexual couples may adopt the children of the partner, the same must be true also for same-sex couples.
"I thus hope that the Italian Parliament does the right thing and adopts a law on civil unions that includes adoption". The Commissioner then reacts to the threats made against Lirio Abbate and to the ransacking of PiazzaPulita (La7), subject of two alerts from the platform for the protection and safety of journalists of the Council of Europe. "These cases are emblematic of the worrying structural vulnerability faced by the media in Italy, where the lack of security for journalists, the impunity for the crimes committed against them, and the political pressure on the media have been long-standing problem" Muiznieks complains.
The State should not remain silent in the face of these facts, but must protect the media, condemning all cases of threats and violence against journalists and ensuring that crimes committed against them are prosecuted more effectively.
And speaking of the defense of journalists, Muiznieks hopes that the Italian parliament "will soon resume works on the issue of decriminalization of defamation and that Italy will not lose an important opportunity to reform its press laws". Finally, the Commissioner recalls that as the Court established last year, with the Cestaro judgment, Italy must also adopt laws that adequately punish those responsible for acts of torture.
"It is necessary for Italy to remedy these shortcomings not only because the rulings of the Strasbourg Court say so, but also to show that it takes seriously the commitments made with respect to human rights" Muiznieks concludes. (ANSA)

I contenuti di questo sito, tranne ove espressamente indicato, sono distribuiti con Licenza
Creative Commons Attribuzione 3.0