Medals to Borrometi and Angeli. Approval of Mattarella's choice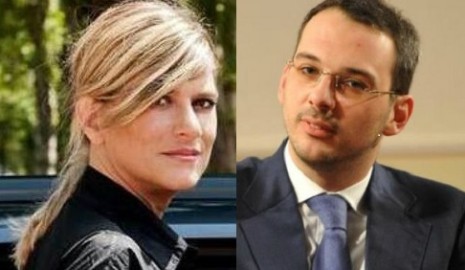 The President of the National Order of Journalists, the President and the Secretary of the FNSI thank the Head of State. "Proud" for the honor also the friars of Assisi
It was greeted by a chorus of approval the decision of the President of the Republic, Sergio Mattarella, to confer at his personal discretion, on January 21, 2016, the honor of Officer of the Order of Merit of the Italian Republic to the reporters Federica Angeli and Paolo Borrometi, who for years, as dozens of their colleagues, have been forced to live under police protection because of death threats and attacks that they have suffered because their work of reporters.
Explicit consent has been expressed from the world of the press and other sectors: the President of the National Order of Journalists, Enzo Iacopino, the president and the secretary of the FNSI, Giuseppe Giulietti and Raffaele Lorusso, as well as Ossigeno and Father Enzo Fortunato, in the name of the friars of the Sacred Convent of Assisi, and many others.
All thanked the Head of State for his sensitivity expressed with a gesture that demonstrates attention to the issue, often overlooked, of the protection of those journalists who, as Angeli and Borrometi, risk their safety to report stories of malfeasance and background information on the business of criminal organizations.
THE NATIONAL ODG – "It's an award that goes to two colleagues who honor our profession with a commitment that has exposed them to threats from the organized crime who did not spare one of them from acts of physical violence – said Iacopino – I thank the President Mattarella for this gesture of attention that I read as evidence of an unusual sensitivity. I feel the need to appreciate it publicly."
THE FNSI – "The choice made by the President Mattarella – commented the secretary general and the president of FNSI, Raffaele Lorusso and Giuseppe Giulietti – confirms his sensitivity to issues that Borrometi and Angeli, with their work, have helped uncover and to the issue, fundamental to any democratic country, of the freedom of information in Italy ".
THE FRIARS OF ASSISI – "Proud" for this recognition that motivates them to "always keep their attention keen on the peripheries of the world that only a few have the courage to tell", was said with a note signed by the director of the press father Enzo Fortunato, for the friars of the Sacred Convent of Assisi where on 22 January 2016 a meeting was held on the forgetten outskirts of reporters under police protection and suburban priests.
RDM

I contenuti di questo sito, tranne ove espressamente indicato, sono distribuiti con Licenza
Creative Commons Attribuzione 3.0