Secret on confidential sources. Europe dictates : publishers are also required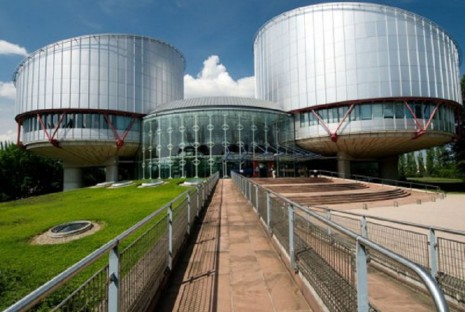 It is enshrined by Article 10 of the European Convention on Human Rights and the rulings of the Strasbourg Court. To Ballarò a case similar to that of La7
The seizure of the original footage a news report broadcast by the TV show Piazzapulita, enacted against the broadcaster La7 under orders of the magistrates of the prosecutor of Rome, so as to locate the confidential source of the journalist author of the service, so far has not aroused reactions by the world of journalism proportionate to the seriousness of what happened and the consequences that may ensue on journalism activities. It is a fact on which to ponder. Especially since the case is not isolated.
In fact, we learned that a similar seizure was performed earlier, on November 24th, 2015, when the Prosecutor of Rome had turned to RAI to obtain original footage, also in this case in order to identify a confidential source. Also in the RAI show, Ballarò, the fiduciary source interviewed with precautions to avoid being recognized by viewers was a police officer who denounced the inadequacy of protective equipment supplied to the cops.
The two publishers – La7 and Rai – have obeyed the order of seizure. Could they have refused it? On this point there is a misunderstandin: some argue that only journalists, and not yet publishers, are required to the protection of secret sources.
Ossigeno perr l'Informazione has already pointed out that it is not so: a legal source – Article 2 of Law 69 of 1963, establishing the Order of Journalists – also obliges publishers to protect the confidentiality of fiduciary sources. And there is a compelling logic to this requirement: if the journalist works under employment by a publisher, how could the sources be protected if the publisher is not co-obligated to do so?
And the aforementioned Article 2 is not the only source to support this requirement. There is the European Convention on Human Rights – and in particular Article 10 – and there are judgments by the European Court of Human Rights. The Treaty and European case law protect the confidentiality of fiduciary sources. The Convention's legal status is similar to a source of constitutional law and the rulings of the Strasbourg Court must be respected by national justice. Article 10 protects the "freedom to receive and impart information and ideas without interference by public authorities".
Therefore, full protection of the press and the right to criticize, of the right to inform and to be informed. And this right-duty can not be exercised if judges override professional secrecy, thus breaking the relationship of trust between the journalist (and its journal) and sources able to disclose confidential information of public interest. What would be left of a journalism without professional secrecy besides satire and press releases? How you can journalism be deprived of such a vital tool, and do so while Parliament approves – and it was about time – a measure in defense of whistleblowers, i.e. those who denounce through the guarantee of anonymity possible frauds, threats or risks he discovers within the company he works for?
GFM

I contenuti di questo sito, tranne ove espressamente indicato, sono distribuiti con Licenza
Creative Commons Attribuzione 3.0