Web. Worried by insults on fb, blogger Saverio Tommasi says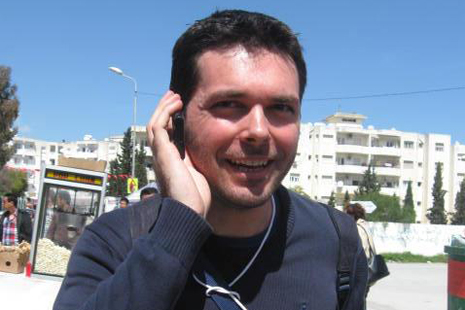 Created on Facebook a false event that invited you to "dress up as a refugee and go under Tommasi's home." Twelve hundred signatures in less than 24 hours
Saverio Tommasi, Florentine blogger, contributor to the online magazine Fanpage.it, on January 16, 2016 reported to the police the latest threatening episode: on Facebook someone created a fake event called "dress up as a refugee and go under the Tommasi's house". Those invited set out to meet on January 21 at 23 p.m., in Florence, near a highway exit, a few kilometers away from his home. After Tommasi's complaint, the event has been changed and subsequently deleted from the social network.
The blogger, author of documentaries and video surveys, is particularly concerned with the rights of gay couples, migrants and minorities and often receives offensive comments and intimidating messages from social network users. On his Facebook page, followed by 193 thousand persons, he has expressed his concern.
"I receive insults and online threats daily. Usually – Tommasi tells Ossigeno – I do not care. But in the last year they have increased. There are two fake pages in my name and a third, which also targets others, which spreads photo-shopped pics, like the one that portrays me with my head upside down and the writing 'let's hang Tommas* shi* down'. In this latest episode of the false Facebook event, the threat was more structured. Hundreds of people were gathering at 11 pm near my house. It made me afraid. Among so many people, only one needs to be dangerous."
The online event had reached twelve hundred people registered in 24 hours. After canceling, many commented that Tommasi had not understood the nature of the gesture, i.e. a joke. In fact some of the messages sent to Tommasi in these days and published on his page, have a menacing tone. One of these messages asks: "Is there some way to wipe you off the face of the earth?". Another: "You are Evil. You're the only thing in the world that makes me wish for ISIS".
"I don't know if who created that event actually wanted to hurt me – Tommasi concludes – but I cannot even be certain of the contrary. The conditions make me think so tough: the venue chosen was not far from my house and near a highway exit."
FD

I contenuti di questo sito, tranne ove espressamente indicato, sono distribuiti con Licenza
Creative Commons Attribuzione 3.0