Yet more jail for libel. Journalist sentenced to one year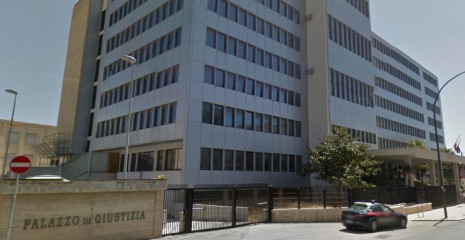 The Court of Trapani commutes the suspension of the sentence to the payment of 5 thousand euro in compensation. Ossigeno asks: wasn't it supposed to be abolished three years ago?
The Singel Court Judge of Trapani sentenced Nicola Rinaudo, editor and publisher of the magazine with local audience Extra, to one year in prison, a three hundred euro fine and five thousand euros of damages for defamation through the press against Girolamo Fazio, MP of the Sicilian Regional Assembly and former mayor of Trapani. The prison sentence is suspended, but this benefit is subject to the payment of the damages. The news is given by Prima Pagina Marsala. Ossigeno comments: here is what happens while Parliament continues to postpone the abolition of imprisonment for this offense. Since then twenty journalists have been sentenced for a total of 32 years of prison.
The politician had filed suit against the journalist because, in an article published in his magazine in May 2013, it said: "Fazio, who has since been promoted … politically, wanders – at the expense of the tax-paying citizens – on board of a 'blue car' assigned by the Sicilian Region". "Rinaudo spread a false story, because – it is written in the judgment – in fact Fazio was not found to be an assignee or to have used exclusively the blue car."
Fazio had sued the journalist, had claimed damages and had sought compensation for ten thousand euro.
"This ruling – Alberto Spampinato, director of Ossigeno, commented – reminds us that in Italy the prison sentence for the guilty of libel has not yet been abolished. Parliament has been debating for over three years now, and has not yet approved a bill to replace imprisonment with a fine. Meanwhile, the penalty of imprisonment continues to be imposed on reporters. Since talks began about abolishing the penalty of imprisonment, at least 32 journalists have been sentenced grossing over twenty years of jail time. What do you expect? For some time, all international institutions have explained that the prison sentence is a disproportionate punishment and has a chilling effect on the entire information world. We said it and we keep saying it: we do not question the fact that those who are guilty of defamation must be punished. But we are proud opponents of the prison sentence and the criminal status of these harmful behaviors. Imprisonment and the recourse to criminal law are excessive and disproportionate punishments for journalists who have not properly exercised the profession: they certainly need to be sanctioned, but the punishment must be fair and proportionate, without producing serious collateral damage. The Criminal Code and imprisonment, even if the execution of the sentence is conditionally suspended, pushes also those journalists who are correct and respectable not to deal with the delicate and controversial news, that is, those most important to the citizens."
RDM

I contenuti di questo sito, tranne ove espressamente indicato, sono distribuiti con Licenza
Creative Commons Attribuzione 3.0