Calabria. Who is spying on Klaus Davi? Parliamentary inquiry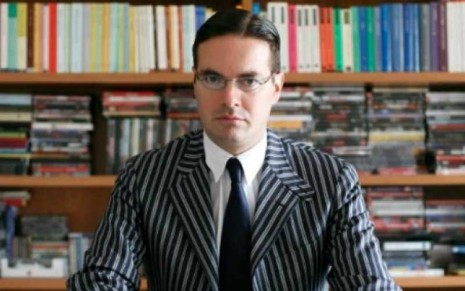 The reporter photographed by a fake policeman while working on a report on the 'Ndrangheta. Fiano (PD) to the Interior Minister: what safety measures are there for journalists?
The story that in recent days has seen as a protagonist the journalist Klaus Davi, photographed by a fake policeman while trying to interview in Gallico (in the province of Reggio Calabria) Eddy Branca, son-in-law of the boss of the 'Ndrangheta Giovanni Tegano, has ended on the table of a parliamentary inquiry presented by Emanuele Fiano, MP of the Democratic Party and in charge of National Security.
The MP has asked to "verify the identity of the man who photographed Klaus Davi" and "to know what steps the Minister of the Interior intends to take to ensure the safety of all journalists who carry out investigative work on organized crime activities in the territory of Reggio Calabria."
THE CASE – On 14 March 2016, the Agency ItalPress gave the news of what had happened to Davi saying that a man, after having repeatedly photographed the reporter after qualifying himself as a policeman, fled and lost his tracks. "I rushed to ask for an explanation – Davi told ItalPress – but he escaped." The denial by the General Command of the Carabinieri was perentory: he was not a policeman.
"Shedding light on what happened in Calabria – Fiano said in a statement – is even more urgent and necessary since the phenomenon of threats against journalists who throughout Italy cover organized crime cases is unfortunately very common. Over three hundred episodes in one year and thirty journalists that are living under police protection stand to testify it."
RDM

I contenuti di questo sito, tranne ove espressamente indicato, sono distribuiti con Licenza
Creative Commons Attribuzione 3.0