Fava (Anti-mafia) asks for specific aggravated circumstances for threats against journalists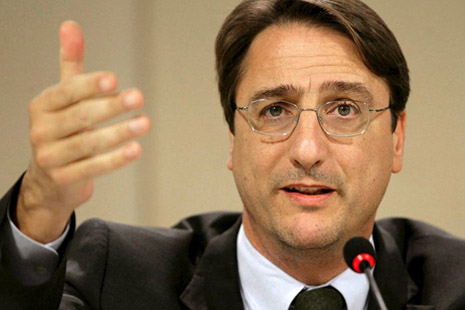 It is one of the assumptions contained in the Report being voted by the Chamber of Deputies that the same Parliamentary Commission could turn into a bill of law
A more decisive rule against frivolous lawsuits and aggravating circumstances for the threats and violence aimed at limiting the freedom of the press. These are some of the proposals of the report by the Anti-Mafia Commission on the status of information and the conditions of journalists threatened by the mafia.
For the first time in 50 years the committee has completed an investigation into the acts of intimidation and conditioning of information by the criminal powers.
The report – which will be voted by the House of Representatives in the coming hours – reports dozens of serious incidents in recent years and the data collected by the observatory '"Ossigeno per l'Informazione", which listed 2,750 Italian journalists affected by threats, acts of intimidation, retaliation and abuse since 2006.
"This is not a general act of solidarity – said at a press conference Claudio Fava, vice president of the Commission, which has given impetus to the report. 35 storis of 35 journalists were heard, many young people, temporary workers, but determined not to bend their back. In the report we collect proposals that we try to suggest to Parliament." In particular, Fava noted, "the issue of frivolous lawsuits needs to be addressed with more generosity and decision. The solution being examined by the Senate Judiciary Committee, bound to the draft law on civil procedure, does not seem adequate."
In criminal matters, he added, "we hypothesize for a specific aggravating circumstance, because violence and threats do not uniquely affect the journalist's safety, but also its social function." A further step would be to punish with a specific offense aimed at those behaviours which seel to influence or restrict press freedom.
Beyond the intervention of the lawmaker, the committee emphasizes the need to "review the extremely precarious economic conditions in which the craft is being exercised – Fava highlighted further. To expect economic and contractual guarantees is a battle to be waged even in the name of the safety of journalists."
The President of the FNSI, Beppe Giulietti, has assured the support of the union for proposals of the Committee. (ANSA).

I contenuti di questo sito, tranne ove espressamente indicato, sono distribuiti con Licenza
Creative Commons Attribuzione 3.0