Protection of threatened journalists. Historic vote at the Chamber of Deputies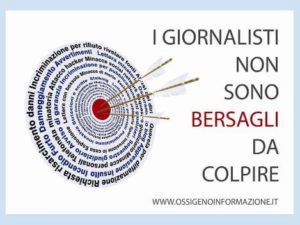 Approved by unanimous consensus the report of the Parliamentary Anti-Mafia Commission, which incorporates the data and some proposals by Ossigeno
Thursday, March 3, 2016 the Chamber of Deputies approved with 381 votes in favor, that is, with the unanimous consent of those present, the text of the Report of the Parliamentary Anti-Mafia Commission "on the status of information and the status of journalists threatened by the mafia" that invites parliament and the government to step in with some legislative changes.
In particular, the report proposes to criminally protect the exercise of the right of the press and of expression, to curb the instrumental use and intimidating use of defamation lawsuits and legal actions for damages against newspapers and journalists, to regulate the financial liability of publishers as concerns prosecuted journalists for defamation regarding articles published on the media they own, the overcoming the severe wage and contractual insecurity prevailing in the majority of Italian journalists. Some of these proposals will be translated into bills by the House Committee.
All MPs participating in the debate have referred to the high number of journalists threatened in Italy, reported to the Commission, along with other data showing the nature, the causes of the phenomenon and its presence throughout the country, produced by "Ossigeno per l'Informazione" in a study commissioned by the Commission itself.
In the declaration for the final vote, the MP Claudio Fava, who was at the helm of the Working Committee that conducted the inquiry and has also been the author of the report, recalled the historical and political nature of this parliamentary inquiry.
"In fifty years – he said – this is the first report that collects the signs of the relationship between the Mafia and information. It also tells of some hazy aspects about the past, which had to be told so as to understand how much they weighed and marred the situation. What can we do today to help journalists who face intimidation and threats because of their work? Acts of general solidarity are not enough. We have to express a solidarity that is active, concrete, manifest, material, to the many, to the way too many journalists who risk their skin. We must also tell what they have told and for which they have been threatened. We need to avoid that they are left alone to witness the things that have exposed them to risks and reprisals. We have to take care of their stories. We must make them our own! Make them familiar. And we also need to standardize the reckless complaints. We need to act, I have already said it and I'll repeat it, with a determination that until now this Parliament has not been able to show. We must demand contractual and financial guarantees for freelancers, so that they are no longer treated as invisible and abusive journalists. The positive aspect, which we deliver to Parliament with this report, is this: there is in Italy a new generation of journalists who, despite everything, despite the fatigue, the economic insecurity, the risks, choses to go ahead with determination. The mafia is convinced that the heads who think must be cut or bent. But they must reckon with this generation of journalists who is of the same age of our children. These journalists have shown that this job can be done by continuing to keep the back straight. We remember those who lost their lives for this. But today I want to dedicate the work of the Commission and this report to this new generation of journalists."
The President of the Parliamentary Anti-Mafia Commission, the MP Rosy Bindi, has commented the result of the vote with these words: "The unanimous approval of the resolution on the situation of journalists threatened by the mafia is a very significant result, which gives strength to the commitment of the institutions for the protection of the freedom of the press and of the freedom of information. Thanks to the work of the Anti-Mafia Commission and the Committee coordinated by the MP Claudio Fava, for the first time we address a crucial issue for the quality of our democracy, with a timely and accurate picture of the difficulties and risks faced by journalists in investigating and reporting the presence of the mafia in our country. The fight against the criminal powers is also a cultural battle, which is played on the ground of information with your back straight, free from the constraints and able to exercise with fairness and objectivity the indispensable function of learning the truth."
ASP

I contenuti di questo sito, tranne ove espressamente indicato, sono distribuiti con Licenza
Creative Commons Attribuzione 3.0
/