Calabria. Arrested author of threats against journalist Comito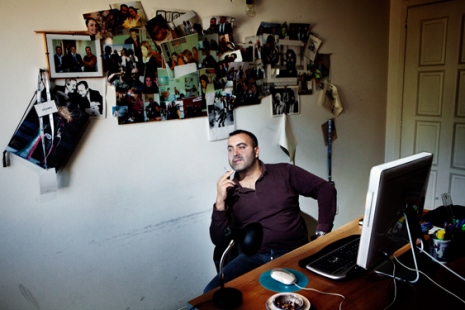 In 2011 Pietro Comito received a threat letter at the newsroom of Calabria Ora. Parliamentary inquiry on security, signed by the M5S
On April 20, 2016, within the investigation called "Costa Pulita" (Clean Coast), the District Anti-Mafia Directorate of Catanzaro (Calabria) has issued an arrest decree against some affiliates of the Accorinti clans, including the author of the threats against the journalist Pietro Comito. The acts of intimidation against Comito date back to 2011 when, at the time serving in the newsroom of Vibo Valentia for the daily Calabria Ora, was the recipient of a letter of threats after publishing two articles, on 6 and 7 April 2011, which told of a possible settlement of the Anti-Mafia Access Committee in some towns in the Vibo Valentia area.
"There is clearly a context of hate towards me – Comito told Ossigeno – but this episode that concerns me also highlights how serious the situation in Calabria is." On the affair also the Union of Journalists of Calabria and the Calabrian deputies of the Movement 5 Stars intervened, who announced the presentation of a parliamentary inquiry to ensure the safety and tranquility of the reporter.
That Mr Comito ended in the crosshairs of the clan emerged from wiretaps. After the publication of the two articles, respectively entitled "Pronte tre commissioni d'accesso. Il caso del boss impiegato dall'assessore" (three commissions ready. The case of the boss emplyed by a councilor) and "L'accesso agli atti che spaventa. Gli enti indiziati" (Scary access to documents. Institutions investigated), investigators intercepted a conversation during which one of the members said: "your father said he's gonna break him as he finds him". A few days later, in the newsroom, an anonymous letter was delivered: "O Petru Comito ta tagnu a testa si scrivi subbu u Comuni i Briatico e fatti i cazzi toi…" (in dialect, which roughly translates: To Pietro Comito, I'll cut off your head if you keep writing about the City Council in Briatico. Mind your own business).
In the article of April 6, the journalist, without any explicit references to names or places, told of the "case of the boss employed a councilor", giving details on a member of the junta with a clean record who acted as a driver of the alleged boss of the town "who can not drive." Furthermore, it would appear that the alleged boss worked in a structure owned by the exact same assessor.
COA

I contenuti di questo sito, tranne ove espressamente indicato, sono distribuiti con Licenza
Creative Commons Attribuzione 3.0