Council of Europe is studying cooperation between Anti-Mafia and Ossigeno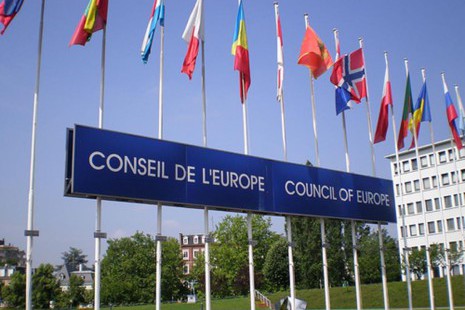 The hearing at the Strasbourg Culture Committee on the cooperation achieved between Italian Parliament, investigative journalism and civil society
The Culture Committee of the Council of Europe on Thursday, April 21 in Strasbourg, has heard the opinion of the Director of Ossigeno per l'Informazione, Alberto Spampinato, about the special collaboration that has taken place in 2014-2015 in Italy between the voluntary association and the Italian Parliament to address the serious problems of intimidation and threats to journalists.
The Committee is preparing a report to suggest how national parliaments can cooperate with investigative journalism in order to more effectively combat corruption.
The survey of the Parliamentary Anti-Mafia Committee – Spampinato told the working committee chaired by the MP Gülsün Bilgehan – is a good practice of cooperation in this field which, among other things, indicates the contribution non-governmental organizations can give in disseminating information of social relevance, that the media are not able to publish, and also to provide the legislator with an objective picture of the problems and to indicate possible regulatory approaches. All this – Spampinato added – may seem strange and unusual, but it is not so where the media system is not able to fully perform its public function.
Ossigeno – Spampinato reiterated – uses journalism to help reporters in distress. It used investigative journalism to show that in Italy media workers who suffer from abuses and threats are a hundred times more than those the newspapers talk about. This investigation, which began in 2006, has made known beyond any doubt the names of more than 2,800 journalists and bloggers suffering from acts of intimidation. According to the data collected by Ossigeno, some international organizations have recalled the Italian government.
In 2014, the Parliamentary Anti-Mafia Committee asked Ossigeno to perform a specific research and on this basis it conducted an investigation which led to the proposal, addressed to the government and to Parliament, for the introduction of a number of legislative changes. This has finally opened up the political process that can solve the problems of security and freedom of journalists. When these will be resolved, it will be easier to publish news on corruption and mafia and more effectively combat these phenomena.
During the hearing, Spampinato read the following statement by Claudio Fava, vice president of the Parliamentary Anti-Mafia Committee, released for the occasion to Ossigeno:
"With this survey, the Anti-Mafia Commission has realized – says the Hon. MP Claudio Fava – of a changed relationship between organized crime and information. Today, the mafias have a social capital (relationships, business, politics …) and they need to care for it. To intercept information processes becomes necessary for them: by demanding obedience or silence, perpetrating violence, corrupting … Of this qualitative leap we must all take responsibility: Parliament for the legislative changes that the Commission has indicated. But also journalists and their representative bodies, for a supplement of responsibility which is urgently required."
RED

I contenuti di questo sito, tranne ove espressamente indicato, sono distribuiti con Licenza
Creative Commons Attribuzione 3.0