Defamation. "Corriere della Sera" must compensate 4 judges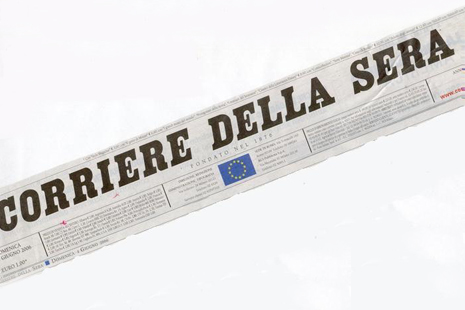 Piero Ostellino, Ferruccio De Bortoli and RCS will have to pay 20 thousand euro each to the Judges who in 2013 condemned Berlusconi
MILAN, March 30th – "The charge of exploiting the role" of judge "for political purposes can not be considered" useful "to the formation of an informed public opinion, which in such a way (…) becomes an inert target only of dangerous and misleading personal opinions, consisting entirely of gratuitous attacks, which contribute only to affect the integrity of the judicial function and can not be a legitimate exercise of the invoked right to criticize."
This is one of the key passages of the judgment with which the judge of the First Civil Chamber of the Court of Milan Martina Flamini sentenced for defamation Piero Ostellino, a former columnist for the Corriere della Sera and who has now switched to Il Giornale, the then chief editor of the newspaper of via Solferino Ferruccio De Bortoli and the RCS Mediagroup company to pay 20 thousand euro each to Antonio Esposito, Claudio D'Isa, Giuseppe De Marzo, Ercole Aprile, four of the five judges of the Supreme court working section who on August 1st 2013 had confirmed, making it final, the sentenced to four years in prison, three of which covered by amnesty, to Silvio Berlusconi accused of tax fraud in the Mediaset trial.
The judge, furthermore, reiterated that "to accuse the judiciary of acting for political purposes, in the absence of rigorous evidence of such statements, constitutes an offense affecting the honor and reputation of the judiciary and that can not be considered parted from the exercise of the right to criticize". The lawsuit arose from an article by Piero Ostellino appeared in the Corriere della Sera on September 4, 2013, a week after the filing of the sentence reasons, entitled "Quella sentenza e i doveri di uno Stato" (That ruling and obligations of a State) and in which the journalist commented the decision by the ermine-cloaked in a "very pungent and at times sarcastic" fashion, as reads the order of the Milan court.
Ostellino had written that the judges should have mad a recourse "to the construction of a new category of crime: "the inventor of crime" in order to condemn Berlusconi. Because, it was the final thesis of the journalist, the reasons for the decision were of a "purely political" character. The ruling agrees in part of the thesis of defendants in so far as it recognizes the opportunity to criticize a judgment remaining anchored to the facts, but it rejects it when the criticism becomes an attack on judges claiming that they would have acted for a political purpose, different then from that proper of a judge.
(ANSA)

I contenuti di questo sito, tranne ove espressamente indicato, sono distribuiti con Licenza
Creative Commons Attribuzione 3.0