In Germany more attention to threats against journalists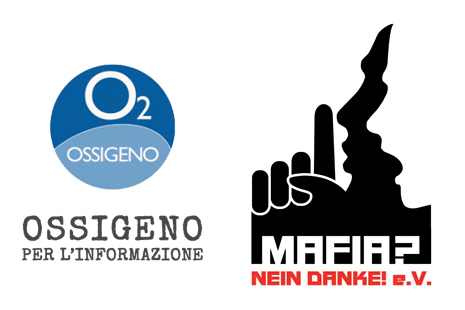 The meeting organized in Berlin by "Ossigeno" and "Mafia? Nein Danke!". The topic will be discussed further in public lectures in Italy and other countries
The German journalists representatives of NGOs and defenders of press freedom that on Tuesday, April 12th, 2016, attended the meeting in Berlin organized by "Ossigeno per l'Informazione" and by "Mafia? Nein, danke!" to discuss how to combat the violence and specious legal proceedings against reporters, have agreed on the fact that even in Germany media workers feel the need to keep under observation more carefully and with more continuity the threats to journalists and bloggers, and abuses of the law that hinder the spread of unwelcome news to political and economic powers or to criminal groups.
The confrontation began with an explanation of the "Italian paradox highlighted by Ossigeno's activity: that of a country where the press is free but at least 2800 journalists have been threatened in recent years. The participants to the discussion said thate there are big differences between what happens in Germany and what is happening in Italy in this field. But the decade-long experience of the Italian Observatory Ossigeno – they added – provides food for thought and verification that deserve to be developed in Germany, because understanding this experience can help to frame and bring to the attention of the public authorities events that have so far been underestimated.
Recent episodes reported by the media and events narrated by the participants at the meeting said that in Germany – as in Italy – journalists, bloggers, writers that report on controversial events face intimidation, menacing warnings, instrumental judicial proceedings that should not even start, legal trials that affect them economically since in many cases the authors must demonstrate their innocence person thus spending considerable legal fees, and still others have to defend themselves in the courts of other countries. These are obvious limitations to freedom of expression and the press and to the right of citizens to be informed, these are clear violations of universal rights that usually are not reported nor fought as such.
The differences and points of contact have been exposed to "Mafia? Nein Danke!" by the journalist Sandro Mattioli. The Ossigeno experience was illustrated by Alberto Spampinato and Federica Delogu. Ulrike Gruska of Reporters Without Borders said that it would be necessary to standardize and make more transparent the methods used in each country to assess the degree of press freedom in each country and ensure comparability between data on violations collected by various organizations. Katharina Milculcac, of the Centre for Freedom of the press and media in Leipzig (ECPMF), proposed to develop focus groups on violations of press freedom that occur in the various sectors of information. The journalist Fabio Ghelli invited to study the nature of the power groups that exert threats and abuses against journalists.
The meeting ended with a commitment to explore the topic further, promoting meetings and public conferences in Rome and Berlin.
ASP

I contenuti di questo sito, tranne ove espressamente indicato, sono distribuiti con Licenza
Creative Commons Attribuzione 3.0
/