Threats against journalists. Conferences by Ossigeno in Berlin and Madrid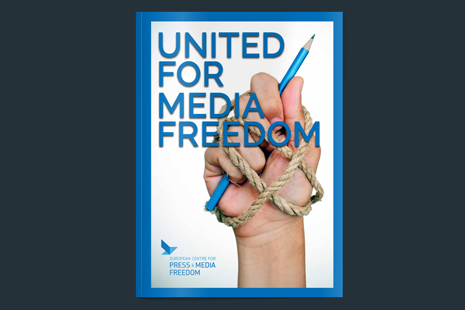 The conferences were held on 12th and 14th April and presented the report on acts of intimidation and abuse in Italy. On the 21st the hearing at the Council of Europe
On Tuesday, April 12th in Berlin, and on Thursday, April 14 in Madrid "Ossigeno per l'Informazione" presented its method for the monitoring of threats and acts of intimidation that in Italy has revealed the names of 2,900 journalists affected by this kind of abuse. During the conference a number of proposals have also been presented for the fight in other countries against this phenomenon that is not seeing a strong contrast, and it makes the journalistic profession risky and impedes the right of citizens to be informed.
The meetings were attended by journalists, bloggers, students, communications experts, organizations that defend freedom of the press, trade union representatives and international partners of "Ossigeno per l'Informazione" within the ECPMF project supported by the European Union, which is creating a permanent European Centre for the defense of press freedom and the media.
The purpose of the meetings was twofold: first, to publicize the Centre's experience in Italy, which revealed to the public the actual spread of threats against journalists and brought it to the attention of Parliament; and second, check whether the non-governmental organizations of countries like Italy might wish to experiment a method of detection for the most serious violations of the freedom of the press and that is capable of shedding light on events that are beyond the current observing systems.
In Berlin, the meeting was organized in collaboration with the association "Mafia? Nein danke!" and with the participation of German journalists who have had a direct experience of threats and abuse.
In Madrid, Thursday, April 14th, there were two meetings. The first, in the morning, was with the students at the campus of the University Rey Juan Carlos, in the midst of the "Jornada Academica Italian-España" based on the theme "New Challenges in Europe to press freedom", organized by the University in collaboration with the Spanish section of the Association of European Journalists (APE). Among the speakers there were Professor Mario Vicente de Castro, Professor Juan Barata, advisor of the Representative on Freedom of the Media for the OSCE, representatives of Spanish NGOs and the Director of Ossigeno, Alberto Spampinato, who were followed by a meeting with investigative journalists and NGOs.
Similar conferences have been scheduled in other European countries. On the same theme, Ossigeno is furthermore developing contacts with international institutions. In this framework, on Thursday, April 21st the Director of Ossigeno will be in Strasbourg at the Palais de l'Europe to present to the sub-committee "Media and Information Society" of the Parliamentary Assembly of the Council of Europe the virtuous experience of cooperation that was made to happen in Italy between "Ossigeno per l'Informazione" and the Parliamentary Anti-Mafia Commission.
ASP

I contenuti di questo sito, tranne ove espressamente indicato, sono distribuiti con Licenza
Creative Commons Attribuzione 3.0
/