Web. Reggio Emilia. Reporter insulted, fb doesn't obscure the page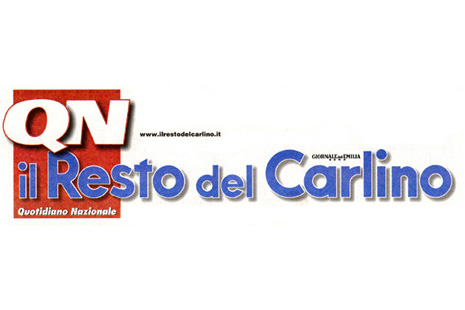 The largest social network fails to respect the magistrate's injunction. For the Italian management of the company, the journalists are public figures
It arrived on March 25, 2016: the "no" from Facebook to the arrangement by the magistrate of Reggio Emilia who on March 8 had established the darkening of the page "Musulmani d'Italia – Comunità" (Muslims of Italy – Community), where offensive and vulgar posts appear against the journalist of the Il Resto del Carlino, Benedetta Salsi. The blocking will not go through even for the omonimous closed group, for which the judge had ordered the same measure.
It's the same Salsi, in an article published by her newspaper on March 26, 2016, to tell the story. "During a telephone call exchanged with the managers of Facebook Italy – she writes – I have been told that, as a journalist, I am according to their regulations a public figure and, therefore, subject to a different policy than the rest of the people".
On the matter, along with other representatives from the world of politics and professional associations, even the Interior Minister Angelino Alfano intervened, saying: "The social spaces can not be transformed into a free zone as this may provide not freedom, but impunity."
THE BACKGROUND – On 25 February 2016, on the Facebook page "Musulmani d'Italia – Comunità" (Muslims of Italy – Community), the journalist had been offended by a post in which she was described as "Islamophobic" and vulgar insinuations about her private and professional life were made. Salsi a few hours earlier had told exclusively in an article of the decision by the Court of Reggio Emilia to have preventive measures of restriction of personal freedom for Luca Aleotti, a young Italian man converted to Islam, considered by investigators a "dangerous" subject for some claims made on Facebook in which he calls for the implementation of Shariah, Islamic law.
Salsi had lodged a complaint over the incident. On March 1st, 2016, the deputy prosecutor of Reggio Emilia had ordered a search of Aleotti's apartment during which a smartphone has been seized. As told by the journalist in the article of March 26, the investigation showed that Aleotti is administrator of the two Facebook pages Musulmani d'Italia – Comunità.
RDM

I contenuti di questo sito, tranne ove espressamente indicato, sono distribuiti con Licenza
Creative Commons Attribuzione 3.0