Defamation in Italy. Concern from the Platform of the Council of Europe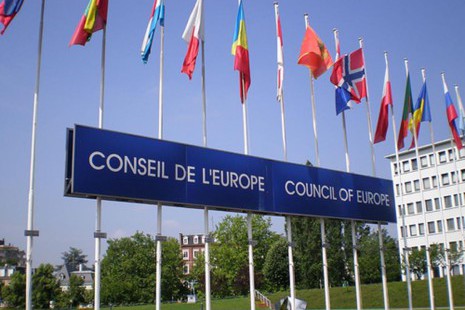 About the draft bill that tightens criminal penalties in the penal code in favour of political class, the judiciary or public administration
About the draft bill under way at the Italian Senate to tighten criminal penalties for defamation an alert was inserted, on May 27, 2016, on the Platform for the Protection of Journalism and Safety of Journalists of the Council of Europe, from EfJ, AEJ, Index on Censorship as an "act having chilling effects on media freedom" and  urge actions toward Italian Authorities. This platform is a public space to facilitate the compilation, processing and dissemination of information on serious concerns about media freedom and safety of journalists in Council of Europe member States, as guaranteed by Art. 10 of the European Convention on Human Rights. This is the text.
"A committee of the Italian Senate voted unanimously on 3 May 2016, a draft amendment to the Penal Code which will increase the criminal penalties for those accused of defamation against members of the political class, the judiciary or public administration. The draft law will soon be submitted to the Senate for adoption. Specifically, the text envisages raising the maximum sentence from 6 to 9 years in prison, if the defamation concerns a politician, a judge or a public servant".
"The bill was denounced by the Italian Order of Journalists, the Italian Federation of Journalists Organisations and the NGO Ossigeno per l'Informazione, which recall that another draft bill, introduced in 2012 proposed outright decriminalisation of defamation. In 2013, the OSCE Representative on Freedom of the Media, Dunja Mijatović, addressed a letter to the then Italian Foreign Minister Emma Bonino, to remind her of the case-law of the European Court of Human Rights, which considers that prison sentences for defamation are a disproportionate sanction and a threat to democracy".
"The organisations submitting this alert hold firmly to the principle, which has been established in rulings by the European Court of Human Rights, that those who hold high public office should not enjoy additional protections in law but instead should be prepared to accept a higher level of criticism than others".
At this alert, as additional information, are added links to statements that express concern released by Ordine dei Giornalisti, FNSI, Ossigeno per l'Informazione, EFJ/IFJ.
ASP

I contenuti di questo sito, tranne ove espressamente indicato, sono distribuiti con Licenza
Creative Commons Attribuzione 3.0