Facebook. Reporter Danilo Lupo sued because he criticized Lecce town council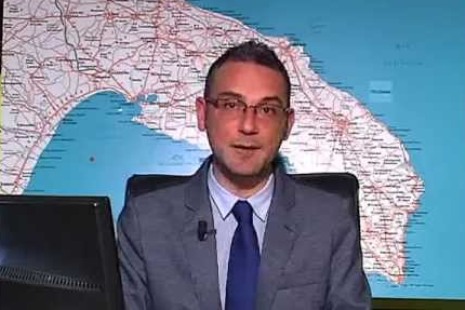 Here you can do anything if you can find an agreement, he wrote. The mayor and councilors have instructed a lawyer to proceed against him. One thousand signatures of solidarity on change.org
On 17 May 2016, the City Council of Lecce (in the Apulia region), through a resolution, gave mandate to a lawyer to file a libel suit against the journalist Danilo Lupo, who collaborates with La7. Administrators contest Lupo for the publishing of a post on his Facebook page, with which the journalist commented critically on the eviction, following a decision by the City, of the social center Terra Rossa ("Red Earth") from a degraded public building that had been occupied and recovered from a group of citizens. Lupo is surprised by the lawsuit. "I am calm. I think I wrote the truth. But perhaps it is precisely because of this that I'm bothering someone", he said to Ossigeno per l'Informazione.
"Apparently – he wrote in the debated post – in Lecce you can do anything. You can squat a council house. Just get the councilor's approval. You can buy the best pieces of municipal assets. Just get permission from the mayor." Phrases, these ones, that the mayor and the council considered defamatory. Therefore they decided to resort to legal action.
The publication of the resolution on the praetorian bulletin triggered a wave of protests on social networks and many statements of solidarity against the journalist. Within hours, an appeal on the website change.org website in defense of freedom of expression and in solidarity exceeded a thousand signatures.
The journalist claims the correctness of what he wrote and cites a number of articles published in the national press (Il Fatto Quotidiano and La Repubblica) as well as local newspapers (Lecceprima.it and corrieresalentino.it).
Ossigeno has already dealt with similar initiatives from the City Council and the Mayor of Lecce, Paolo Perrone, who on October 26 of 2015 commissioned a lawyer to present a lawsuit against five newspapers for articles published in 2011, sparking protests from the National Union and Order. Danilo Lupo had already been an acquaintance for Ossigeno because of a previous lawsuit for libel, sent to the archives on May 18, 2015.
AV

I contenuti di questo sito, tranne ove espressamente indicato, sono distribuiti con Licenza
Creative Commons Attribuzione 3.0