Naples. Video operator attacked. Equipment thrown into the sea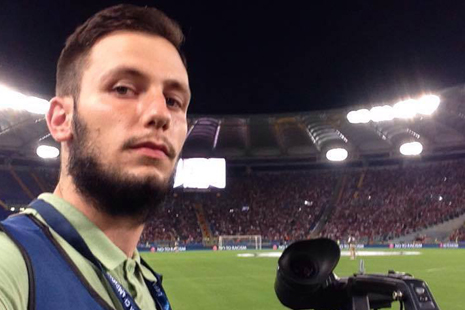 Emiliano Carillo ended up in hospital after being hit in the face with a helmet and kicked by four people. Solidarity from ODG Campania, SUGC and UGIV
On May 7, 2016 Emiliano Carillo, of the agency SIComunicazione, was attacked by four men while he was at Molo Luise in the port of Naples whre he went for shooting footage following a report of a man's death, Ciro Muro, died of natural causes inside his boat. The attackers have thrown the camera overboard. The video reporter was transported by ambulance to the hospital Loreto Mare of Naples, where he was treated and discharged with a prognosis of seven days. Carillo has reported the incident to the police.
In the statement released by the Regional Order of Journalists and by the Unitary Union of Campania, who expressed solidarity with the colleague, it reads that in the scuffle "also a police officer of the hawks section who had intervened to stop the beating was struck". Solidarity also came from UGIV, the union of visual information journalists.
"I believe that this violence is unjustifiable – Carillo told Ossigeno – if they had asked me to leave before beating me to do so I would have done it. I have deep respect for bereavement, whatever it may be, as much as for the relatives."
Carillo was hit in the face with a helmet and, after falling to the ground, was surrounded and kicked. Only after the beating did the videographer discover that the attackers were relatives of the deceased.
The equipment thrown into the sea was recovered and seized by the police.
DB RDM

I contenuti di questo sito, tranne ove espressamente indicato, sono distribuiti con Licenza
Creative Commons Attribuzione 3.0