Pino Maniàci. Why Ossigeno is correcting its counter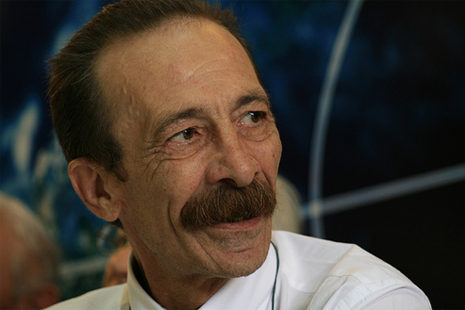 The judicial inquiry and the suspicion of simulation of killing his dogs. How does the Observatort behave in such cases. The precedents
Since 2008 Ossigeno's Table, which lists the names of threatened journalists, gets longer week after week. As a result, the threats counter goes on and has now exceeded 2800. The figure measures the fever. The list says that in Italy threatened journalists are not numbers but well-identified persons. With these tools we have broken the silence about what is happening in Italy to many honest and courageous reporters. We go through a careful and rigorous verification of the cases. But the "Pino Maniàci case", investigated for extortion and suspicion of having simulated to have suffered an act of intimidation through the killing of his dogs pushes us to be even more rigorous and transparent.
In 2014, we considered that also that incident was an act of reprisal because of his journalistic activities. We did so relying on information provided by the same Maniàci and his collaborators at Telejato and on the unequivocal solidarity statements made by many representatives of public institutions and heads of all the regional and national news organizations. see here
Now, after allegations of extortion made against Maniàci by prosecutors in Palermo, and after seeing the video released by the same investigators in which the same Maniàci says that his dogs were not killed by the mafia but by his rival in matters of love, we cannot but modify our judgment on that single episode and ruled iit out from the table and from the counter. That judgment was based on our knowledge of the facts. It is our duty to update it and give it publicly accountability and ensure that Ossigeno will proceed likewise facing similar circumstances, and will go back on its tracks, and will account for it, if and when Maniàci will give clear and convincing explanations, when he'll prove his innocence, as he himself assures, and as his lawyers announce. Meanwhile, Ossigeno deems true the other acts of intimidation registered against him and Pino Maniàci remains for Ossigeno a reporter threatened because of his work.
It is the second time in ten years that the Public Prosecution suspects of simulation a journalist that is on Ossigeno's list. In 2011 Nello Rega was accused, but in a less detailed circumstance and as such Ossigeno did not update the table, deciding instead to wait for the judgment, a judgment that has yet to arrive. In 2013 Ossigeno urged the judges defining as inconceivable to keep a journalist, which denounces death threats and has no protection, into a limbo where they are neither guilty nor innocent. We hope not to have to repeat the same words about the charges moved against Maniàci.
ASP

I contenuti di questo sito, tranne ove espressamente indicato, sono distribuiti con Licenza
Creative Commons Attribuzione 3.0