Reporter tells of robbery. Incriminated for violation of privacy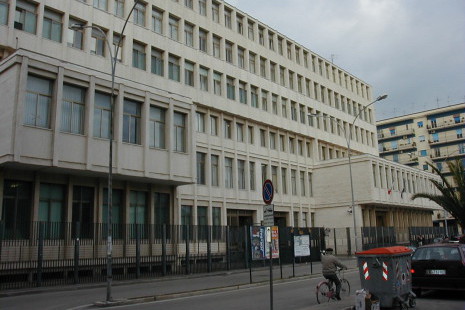 The victim of the theft had claimed damages after the publishing of an article in which his details were given. The Judge rejects the plea
On May 10, 2016 the judge of the First Civil Chamber of the Court of Santa Maria Capua Vetere (in the province of Caserta) rejected the claim for damages for breach of privacy brought forward by a courier of the Bartolini company against Antonella Russo, reporter fro the local Caserta web-blog Caiazzo Rinasce (Caiazzo Reborn), now registered as CorriereCaserta.it. The man, who was sentenced to compensation of the costs incurred by the other party and the payment of 15 percent of the general expenses of the reporter's lawyer, challenged an article published in July of 2013, which recounted how the man had been the victim of a robbery, without omitting personal details including first name, last name and the company for which he worked.
The court held that in this case there was no exceptional circumstance for which the right to information were to succumb to the right to report. "Unfortunately, in the province of Caserta we are bombarded with this type of proceedings – Francesco Papa, chief editor of the outlet complains to Ossigeno – I think that the sentence is significant, and can create a positive precedent."
Mr Papa also said that for the same case the employee of the shipping company also attempted to present charges for libel, but the lawsuit wasn't allowed to proceed.
"The journalist – the judge has racalled in the judgment which closes the civil proceedings – is permitted to disclose sensitive data without the owner's consent, or authorization of the Guarantor provided that the disclosure is 'essential' under Article 6 of the code of ethics of journalists and that is essential in view of the originality of the fact and of the ways in which it occurred. (…) It has become evident that in this regard – in general – the specific identification of the parties involved is undoubtedly an essential element of any journalistic news."
The Corriere sought compensation for damages for "the inconvenience and the suffering resulting from the risk of being identified as subjects engaged in criminal activities," but the court held that there was no evidence of such consequences. Similarly, it considered that there was no evidence "of willful misconduct or gross negligence" in the actions of the employee of the Bartolini company and rejected the application of the other party to charge the man with reckless litigation.
RDM

I contenuti di questo sito, tranne ove espressamente indicato, sono distribuiti con Licenza
Creative Commons Attribuzione 3.0