Resource Centre. All the threats to information in Europe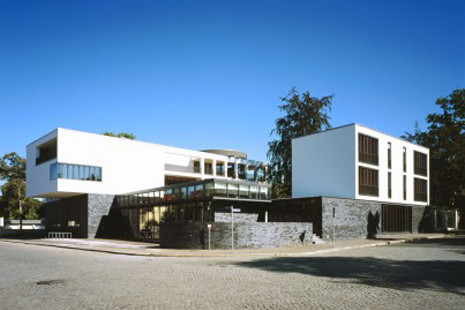 A new online documentation center offers free documents on press freedom produced by associations and organizations across Europe
The pressure on journalists and the media is increasing across Europe but much information and many updated documents produced throughout Europe from associations, NGOs, professional organizations on the state of press freedom are spread throughout the web, are often only in a single country, and are difficult to access. To make them available in one web address, the European Centre for Press and Media Freedom of Leipzig (ECPMF), of which Ossigeno is among the founders, created the Online Resource Centre on Media Freedom.
It is an online platform developed by the Observatory Balkans and Caucasus from Rovereto and the ECPMF thanks to which journalists, policy-makers, researchers and citizens can access updated documents freely.
The Resource Centre has the ambition to promote a documented and inclusive debate and an international vision of the problems.
Collecting sources and documents and making it easily accessible, in one documentation center, the Resource Centre is freely accessible. It includes sections on the legal instruments for the protection of media freedom in Europe, on the support centers for threatened journalists, on training opportunities, on awareness campaigns. The "Share your content" section dedicated to crowdsourcing, allows everyone to take action and be a participant in the building of a collective and shared knowledge on issues of media freedom in Europe, allowing the signaling of documents and contents by the users themselves and organizations active in the field. To learn more, we invite you to visit the site www.rcmediafreedom.eu and browse the content!
The available documents show the increasing pressure against the media in Europe and the insufficient knowledge of the problem by the citizens. They document the new restrictions which are trying to be imposed in many European countries, through legislative initiatives, political and economic pressures on the media, with the erosion of journalistic professional standards, with the increasing incidence of the phenomenon of self-censorship and actual attacks that can be violent and physical against reporters.
ASP

I contenuti di questo sito, tranne ove espressamente indicato, sono distribuiti con Licenza
Creative Commons Attribuzione 3.0
/