The newspaper closed, the publisher dissolved, the complaints advance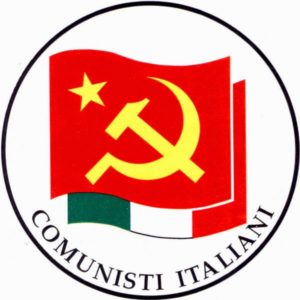 10 years after the case, Gianni Montesano, former chief editor of La Rinascita, already acquitted, faces two trials call for "omitted due diligence"
"Omitted control" while in charge of the weekly La Rinascita della Sinistra: these are the two swords of Damocles hanging on the head of the journalist Gianni Montesano for two judicial initiatives dating back to 2007 and 2008. A civil and a criminal trial. In both cases Montesano was acquitted in the first degree, but the plaintiffs have appealed. The point is that the weekly closed in 2010, the cooperative La Erre has gone into liquidation and the property, of the PDCI, has dissolved.
On 20 December 2007 Diego Novelli wrote on the weekly an article on Tosinvest of the Angelucci family concerning the ownership of publishing shares and business of nursing homes. Angelucci sued for defamation, without any amendment request. On 28 September 2010 the procedure was suspended because LaErre Coop was placed in liquidation, while the journalists were sent on partial layoff (cassa integrazione). The trial took up the following year when the Civil Court of Rome, in a hearing on 28 December 2012, pronounced the acquittal. The lawyers of Angelucci have appealed, the judgment is expected for June 2018.
A similar path to the lawsuit filed by Roberto Fiore, representative of Forza Nuova, for an article published on June 19, 2008 by Roberto Nicolosi titled "Roma, mappa nera" ("Rome, black map"): a piece in which he drew a geography of the far right extremism in the capital. Also in this case there had been no request for rectification. On October 27, 2011 the Fourth Criminal Chamber of the Court of Rome has pronounced the acquittal. Fiore has appealed as a civil party and the hearing is scheduled for May 2016.
GFM

I contenuti di questo sito, tranne ove espressamente indicato, sono distribuiti con Licenza
Creative Commons Attribuzione 3.0