Two Europe's new moves to protect press freedom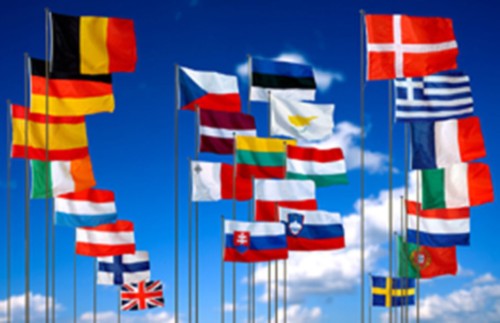 Alarmed appeals to nation states by the Commissioner for Human Rights and Ministers of f the Council of Europe
In order to promptly and accurately learn about the most serious violations of press freedom in each country, there would need to be an independent national monitoring body to do what in Italy Ossigeno per l'Informazione has done in recent years. The Commissioner for Human Rights of the Council of Europe, Nils Muiznieks, said on 21 April in Strasbourg, to the Director of Ossigeno, Alberto Spampinato (Read Here) and explained it thoroughly in his interview for the recurrence of May 3rd, World Press Freedom Day. Among other things, he said that from his vantage point, the freedom of the press appears under attack everywhere and is losing ground. To reverse the decline, he added, it is necessary to know well the situation on the ground, country by country. How? According to Muiznieks this task can be done well only by national observation centers and not from global organizations looking at the broader scale of the phenomenon and with no reliable verification networks in countries where violations occur.
And in the same days, a similar appeal arrived by the Committee of Ministers of the Council of Europe, which addressed detailed recommendations to the governments of the 47 member countries. It is interesting to note that these recommendations come from the same body that two years ago set up the Quick Platform alert and rapid response to threats to journalists and to press freedom by entrusting it to those international organizations that observe the phenomenon on a global scale. It is evident that the Committee of Ministers of the Council of Europe considers local monitoring necessary and calls on governments to take responsibility for organizing it through autonomous public agencies from the governments and managed with the participation of civil society, or to adequately support non-governmental organizations in being able to do so.
It will be necessary also in the most advanced European countries since – as demonstrated by the Ossigeno investigation in Italy and as explained by Commissioner Muiznieks – it is now clear that acts of intimidation, threats, abuses against journalists occur ubiquitously even in Western countries and they are not visible only because the media do not talk about the way they should, as Ossigeno has instead documented at length.
This is as excerpt from march 2016 report of Ossigeno per l'Informazione for the European Center for Press and Media Freedom of Leipzig (ECPMF), with the support of the European Union.
MF ASP

I contenuti di questo sito, tranne ove espressamente indicato, sono distribuiti con Licenza
Creative Commons Attribuzione 3.0
/ /