Velletri. Judge sides with him but reporter changes job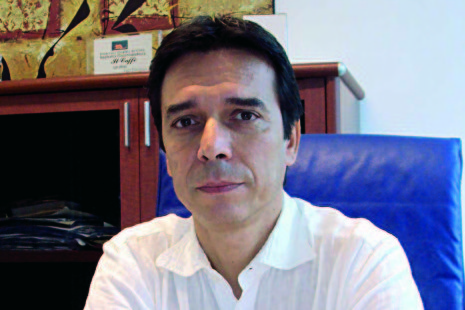 He's a bartender now. The Civil Court rejected the request for 50 thousand euro in damages from former mayor Adriano Palozzi for an article on Il Caffè
On April 26, 2016, ending a civil case began in February 2010, the Velletri Court rejected the compensation for damages request by the former mayor of Marino and current Regional Councillor of Lazio, Adriano Palozzi, against Stefano Carugno, chief editor of the weekly Il Caffè di Velletri, Davide Scarinci, author of the article entitled "Il Procuratore: 'A Marino gravi indizi'" ("The Prosecutor: 'in Marino serious evidence'", and of the publishing company Medium srl. For that article, published in November 2009 and relating to a case of illegal building on which the local prosecutor was investigating, Palozzi had asked for 50 thousand euro in damages, but the judge ruled out the defamatory nature of the piece. The text alleged the possibility that the investigation directly involved the mayor.
The decision, though well received, leaves the editor Carugno partially satisfied. "It's a Pyrrhic victory – he commented to Ossigeno. Why didn't the judge apply the rule on frivolous lawsuits? I had on my shoulders for six years a pending lawsuit, which made me lose days and money. Palozzi was not even condemned to pay the legal costs of the other party."
The legal aspect is coupled by the human background of the story and the psychological impact that it has had on the chronicler. "Davide – Carugno explained – after the citation he abandoned the activity he was doing in order to enroll in the Order of Journalists. Today is a bartender. He was a promising reporter, interested in investigative work. The citation for damages had an intimidating effect, paralyzed his commitment".
In the ruling, issued on April 26, 2016, the judge writes that in the drafting of the article "a legitimate exercise of freedom of the press" had been met and the requirements ofpublic interest and truth of the facts were respected. Among other things, Il Caffè also wrote on the grounds of complaints and denunciations related to the mode of issuing building permits in the municipality of Marino.
Finally, the judge did not consider that "the tone of the presentation, the use of titling and graphics have exceeded the limits of a proper and civil representation of the facts", which is "consistent" and "organized."
RDM

I contenuti di questo sito, tranne ove espressamente indicato, sono distribuiti con Licenza
Creative Commons Attribuzione 3.0