Calabria. Ndrangheta. New aggression for Klaus Davi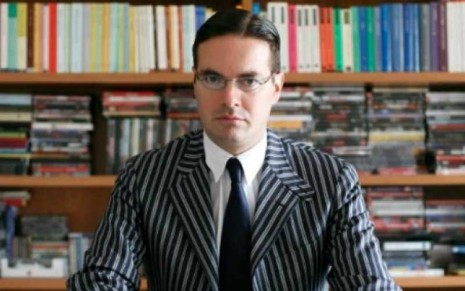 They launched a broom at him. The journalist and the LaC crew were in Filadelfia (Vibo Valentia province) to shed light on the disappearance of Santo Panzanella. Solidarity from ODG
On May 21, 2016, the journalist Klaus Davi was attacked in Filadelfia (Calabria) while trying to interview – for LaC TV show "Gli Intoccabili" – Tommaso Anello, alleged member of the n'drangheta, about the case of Santo Panzanella, a man who died in 2002. When the relatives of Mr Anello have seen the journalist outside their homes, they ordered him to leave; then they went out into the street and threw a broom at him.
The attack was filmed by LaC cameras. Working with Davi there were Alberto Micelotta, an operator of LaC, and Loredana Colloca, a journalist of the same Calabrian broadcaster. On the incident the Order of Journalists of Calabria intervened in a statement, calling it a grim affair.
"The Calabrian journalism is unintentionally heroic – Davi told Ossigeno – The action was not against Klaus Davi. It is not against me, but against the journalist's function. In my place there could have been any other colleague."
And reflecting on the reaction that Mr Anello's relative had, the journalist says: "This behavior shows us that they feel the owners. The thing that leaves me stunned is that in 2016 such incidents can still happen."
The TV show "Gli Intoccabili" is completely dedicated to investigate the mafia. In the specific case, Davi and his crew were looking for news about Santo Panzanella that, as we read in the video captions, would appear to have been killed for having entered into a relationship with the wife of the boss Rocco Anello. For that murder three arrests were executed. Tommaso Anello was amongst the handcuffed, even though he was later acquitted, along with the other two defendants.
As reported by the journalism website Il Vibonese, after the unpleasant episode of Filadelfia, Davi was put under the protection of the Office of Public Safety of Vibo Valentia.
Ossigeno had already dealt with a case involving Klaus Davi in March 2016, when, again while doing a survey in Calabria, he was photographed by a fake policeman, who then vanished into thin air. For that episode also a parliamentary inquiry to the Minister of the Interior was presented by Emanuele Fiano, Democrat deputy and National Head of Security. The MP Fiano asked guarantees and security for journalists, but – Davi says – "we are still waiting for answers."
RDM

I contenuti di questo sito, tranne ove espressamente indicato, sono distribuiti con Licenza
Creative Commons Attribuzione 3.0