Catania. They write real facts, two Journalists accused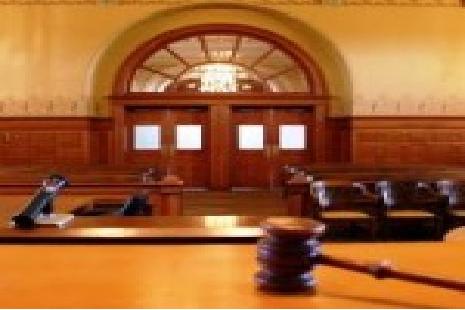 To trial for an article of 2011, despite the plaintiff has been condemned in 2014. In the meantime the news outlet has closed: no legal protection for journalists
On 12 January 2016 the magistrate Rosa Alba Recupido of the Court of Catania, at the request of the prosecutor Raffaella Agata Vinciguerra, ordered the case to trial for libel against the journalists Alida Amico and Graziella Lombardo, chief editor of the Sicilian news outlet Centonove. The alleged offenses have already been the subject of a conviction against the plaintiff and other defendants. The first hearing will be held on October 6, 2016 at the Third Section of the Court of Catania.
The proceedings are based on a lawsuit filed on January 27, 2012 by Carmelo Amato, president of the cooperative company "Le Verdi Madonie", who ran the public abattoir in Caltanissetta. According to the two judges the accused would have hurt the reputation of the cooperative, writing on December 9, 2011 in the article entitled "Indovina cosa viene a cena" (Guess What's Coming to Dinner) that the slaughterhouse "had become a real haven of lawlessness."
"I consider the lawsuit intimidating and the decision to go to trial as totally unjustified" Alida Amico told Ossigeno, stressing that the magistrate has not taken into account the defense brief filed by her lawyer. In the brief it is argued that "the article does not provide the slightest defamatory profile overs but rather it states incontrovertibly true facts already established by a ruling in the first degree issued by the Criminal Court of Caltanissetta and that, in any case, the conditions required for the exemption of the exercise of freedom of the press, that is the respect for the principles of relevance and countenance and of the truthfulness of the facts, as well as the public interest to their knowledge, were met".
In the meantime, the news outlet has closed and the journalist Alida Amico remained without coverage for the legal fees.
THE FACTS – In the article Alida Amico gave news of the intervention of the judiciary of Caltanissetta against Carmelo Amato, the manager in charge of the veterinary service responsible for the slaughter control, and against two other subcontractors and their alleged offenses: marketing of harmful substances, abuse and omission of official documents, interruption of public service and failure to report a crime by the public official (veterinarian of the ASP). On top of the comments deemed defamatory, there were also recounted the irregularities found in the slaughterhouse following an earlier raid by the anit-fraud unit of the Carabinieri and "the omissions by the veterinarian that, according to the judges, refused to carry out the necessary health checks". For those crimes the judge Antonio Napoli, of the criminal division of the court of Caltanissetta, on 11 November 2014 sentenced to one year and six months' imprisonment Carmelo Amato and the two subcontractors, and to two years and four months the veterinarian.
AV

I contenuti di questo sito, tranne ove espressamente indicato, sono distribuiti con Licenza
Creative Commons Attribuzione 3.0