Defamation. Its too soon to rejoice of a narrow miss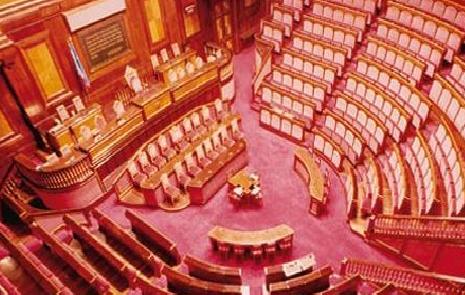 The first attempt failed, but in order to protect the "caste", instead of abolishing prison and punish abusers of complaints, there will still be an attempt to increase the penalties
On 8 June 2016, the Assembly of Senators has wisely refrained from invoking for libel (and therefore in the first place against journalists) the aggravating circumstance of the prison sentence applicable to offenses against the reputation of members of a political, administrative or judicial body, perpetrated with an intimidating or retaliatory purpose. The hardening of the penalty, fortunately, has been averted. But it is not yet certain that now the danger is really over. There will be indeed an attempt to get back in through the window what went out through the door. This was stated by Senator Cucca, when he pushed through the cancellation of the aggravating circumstance for libel. Do not worry – he told fans of jail to journalists – the question will be settled with the bill repealing prison for journalists. Exactly: the door and the window.
Anything can happen in the Italian Parliament. But perhaps Cucca promised the impossible. In fact, among other things, the text before the Commission for Justice of Palazzo Madama, in Article 2 states that the fourth paragraph of Article 595 of the Criminal Code is repealed. That is, there will no longer be included the aggravating circumstance of the offense to a political, administrative or judicial body. This rule that establishes the repeal is not yet in force because it still lacks the final vote on the measure, but it can no longer be subject to amendment, having already been approved by identical formulation by both the House and the Senate. We live in a time where we talk of parliamentary practices and rules as obstacles to ignore or step over, and there are forces that believe they can overwhelm any rule. To foil evil temptations it is wise to immediately turn on red lights and remember that press freedom has defenders willing to speak out and fight.
Meanwhile, the Senate President Pietro Grasso, already on June 8 has welcomed the Senate's decision not to introduce a further aggravation of punishment for journalists and urged the approval of the bill that clears prison for information operators. These are the same positions held by the OSCE Representative, Dunjia Mijatovic.
GFM

I contenuti di questo sito, tranne ove espressamente indicato, sono distribuiti con Licenza
Creative Commons Attribuzione 3.0