He doesn't reveal the source. To trial for false information to the prosecutor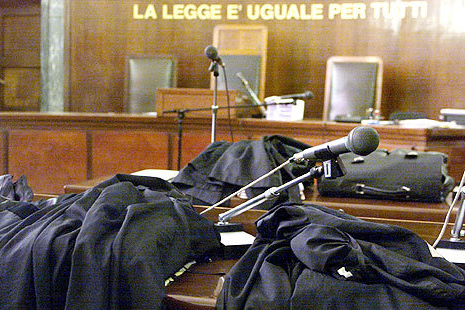 For the public prosecutor of Trapani, the journalist Marco Bova may not appeal to professional secrecy because he is not a professional journalist. Solidarity from FNSI and Assostampa Sicily
The non-professional journalist Marco Bova was indicted, on June 14, 2016, by the magistrate of the Court of Catania on charges of false information given to the public prosecutor: Bova had refused, in October 2015, to disclose the source of some information contained in the article "Sicilia, negli armadi dell'ex-senatore Papania (PD) i verbali della sua inchiesta" (Sicily, in the drawers of former Senator Papania (Democratic Party) the minutes of his inquiry), published on ilfattoquotidiano.it on 30 September 2015. For the prosecutor, Bova – as a non professional – may not appeal to professional secrecy (provided only for professionals by Article 200 of the criminal procedural code). The pre-trial hearing is scheduled for 15 December 2016.
Ossigeno had already dealt with the affair of the journalist when, in December of 2015, he had to go thorugh a first interrogation.
Marco Bova received solidarity from the FNSI and the Regional Council of the Sicilian Press Association.
In the article on ilfattoquotidiano.it, Bova told that former Senator Nino Papania, charged in Trapani in a procedure for a vote exchange, was in possession of certain documents relating to the investigation against him. The papers had been found in his office during a police.
RDM

I contenuti di questo sito, tranne ove espressamente indicato, sono distribuiti con Licenza
Creative Commons Attribuzione 3.0