More Jail for defamation. The Senate will begin to discuss it on Tuesday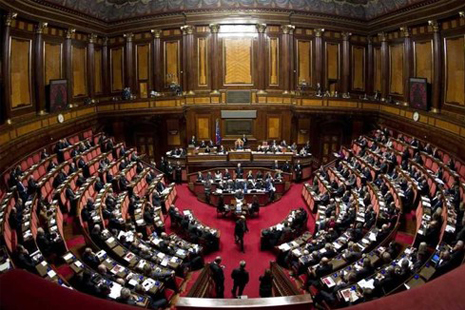 The FNSI has asked to withdraw the proposal to abolish altogether the sentence of imprisonment and to introduce the crime of obstacle to information
The approval of the Senate bill that proposes to harshen from 6 to 9 years of imprisonment for the guilty of libel against politicians, judges, and public officials would have a chilling effect on press freedom. Despite all the appeals not to approve it, the Senate will begin to discuss it on Tuesday, June 7th.
The first alarm was launched on 26 May by the Order of Journalists, the FNSI and Ossigeno. The day after the OSCE Representative Dunja Mijatovic, has called on the Italian authorities. Immediately, referring to the documentation produced by Ossigeno, the most representative European associations of journalists, the EFJ (European Federation of Journalists), AEJ, IPI, and Index on Censorship, reported the initiative of the Italian Senate to the Council of Europe as a fact of absolute gravity (alarm level 2). Everyone reminded the Italian Parliament that the prison sentence depresses the freedom of information and asked to give up a tightening that goes against European standards regarding defamation and that also contradicts the solemn commitment of Italy to totally remove such prison provision for sentences on this kind of offense, with a bill introduced in 2013 and still awaiting approval.
On Wednesday, June 1st, the President of the FNSI Giuseppe Giulietti called "anti-national" the increase in prison terms and asked the government to declare itself against and to Parliament to withdraw the norm, to introduce in the code the offense of obstable to information, to unblock and approve the bill, which was also examined by the Senate, which plans to erase prison. The latter proposal by Mr Giulietti was shared by the MP of the Democratic Party Walter Verini, member of the Justice Commission of the Lower Chamber. In favor of a clarification of the text which harshens prison sentences, also the Association, "Avviso Pubblico" took a stance, and they fight to defend town mayors who are under threat.
ASP

I contenuti di questo sito, tranne ove espressamente indicato, sono distribuiti con Licenza
Creative Commons Attribuzione 3.0