Naples. Cameraman attacked on murder site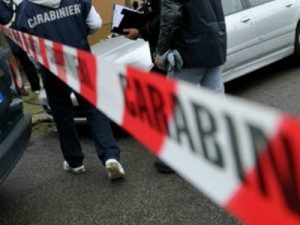 He is an operator of the SiComunicazione agency. ODG Campania and UGIV intervened. FNSI and SUGC have launched an initiative along with the threatened journalists
On 7 June 2016, in the Ponticelli district of Naples, an operator of the SiComunicazione agency was attacked while trying to take footage on the spot where, a few minutes before, a Camorra ambush had consumed with the killing of two people. As soon as he pulled out the camera, the cameraman was punched by some people close to the victims. Also other photographers who arrived on the site of the murder were threatened. The tension was so high that "it was suggested to operators to move away and not record the scene." This was stated to ANSA by Ciro Fusco, UGIV president, the union of journalists of visual information. "It is not possible that emotionally involved people – the statement continues – can vent their anger on media workers, under the eyes of a massive police presence." "If the continued incidents of crime are extraordinary and serious incidents – the UGIV president says defiantly – then must measures must be implemented for the protection of journalists as happens in war zones, where reporters, for their personal protection, move around with an security detail".
Also the Order of Journalists of Campania and the Unitary Syndicate of Journalists of Campania intervened on the incident.
Just following the latest episode of violence against an information worker, the union and the FNSI have launched an initiative in Naples for June 16, 2016, during which they will meet with the Neapolitan journalists who have received intimidations. "We ask the Prefect to take action by opening a table with the union of journalists and establishing rules for working on a difficult area like that of Campania", the joint statement reads. To the initiative, also the Secretary for Justice, Gennaro Migliore, will be present.
RDM

I contenuti di questo sito, tranne ove espressamente indicato, sono distribuiti con Licenza
Creative Commons Attribuzione 3.0