Recall from L'Unità to reporter for two tweets. It goes to court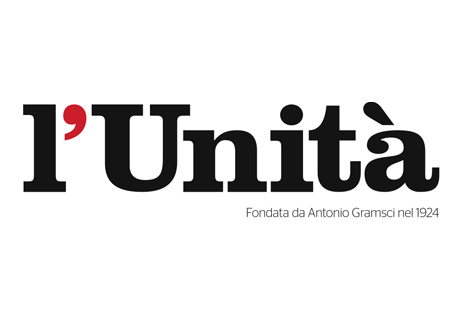 Massimo Franchi has sued the CEO who had sent him a disciplinary dispute for having exceeded the right to criticize
The reporter of L'Unità, Massimo Franchi, received a disciplinary complaint from , CEO of the publishing house of the newspaper, for having published – outside working hours – two tweets that criticize the positions of Matteo Renzi and that, in the opinion of the company, go beyond the legitimate right to criticize the political line of the paper. The letter of the publishing company has arrived at the end of October 2015. In February 2016, the journalist has sued the CEO at the Labour section of the Civil Court of Rome. The next hearing will be held on 13 June 2016. Meanwhile, an article on Il Fatto Quotidiano made it known that L'Unità would have backed off writing in the defense filed at the Civil Court of Rome that no sanction against Franchi will be applied.
"Let's wait and see what will be the outcome of the judicial proceedings. I am calm and I have a clear conscience. Among other things, in the two contested tweets I never quoted L'Unità" the journalist told Ossigeno.
THE CONTESTED POSTS – Massimo Franchi, on October 20th, 2015 publishes on Twitter, outside office hours, two brief thoughts: one recalls the moral question of Enrico Berlinguer and the other the values of "intransigence" of Antonio Gramsci.
About Berlinguer, Franchi writes: "By the way, advocating that Berlinguer was mistaken on Eurocomunism and moral issue and were to ally with Craxi instead is very Renzian".
Then he continues, referring to Gramsci: "Lowering evermore the threshold of Gramsci's intransigence they found themselves in the company of revisionists, fixers, conspirators. 'But we are of the left' they reply'."
Nine days later came a letter of protest by the publishing house. The first note is followed by a clarification, also dated 29 October 2015, in which it is specified that what is not being challenged is the free exercise of the right of expression protected by Article 21 of the Constitution, but that "the worker is required to protect the interests of the employer" and "express its thoughts on public issues in a manner not inconsistent with the editorial line of the newspaper where he works."
Franchi, assisted by Luigi Panici, in the advanced case against his newspaper, disputes the violation of Article 8 of the Statute of Workers (Act 300 of 1970) which prohibits the employer to "carry out investigations, even through third parties, about political, religious or trade union opinions of the worker."
RDM

I contenuti di questo sito, tranne ove espressamente indicato, sono distribuiti con Licenza
Creative Commons Attribuzione 3.0